This Lumberjack Cake is Perfect for Your Outdoorsy Friends
Cake artist Elizabeth Marek of Artisan Cake Company has created the perfect treat for loggers and hipsters alike: The Lumberjack Cake, which perfectly resembles a chunk of tree with an axe (an edible axe) stuck in the center. Chopping into the dessert reveals not plain old yellow or chocolate cake, but a buffalo check pattern.
The best part? You can make this sweet treat yourself using a tutorial on Sugar Geek Show's website.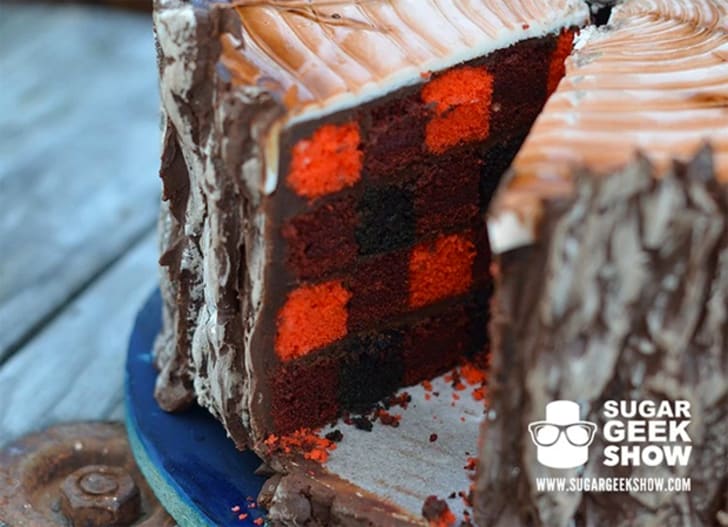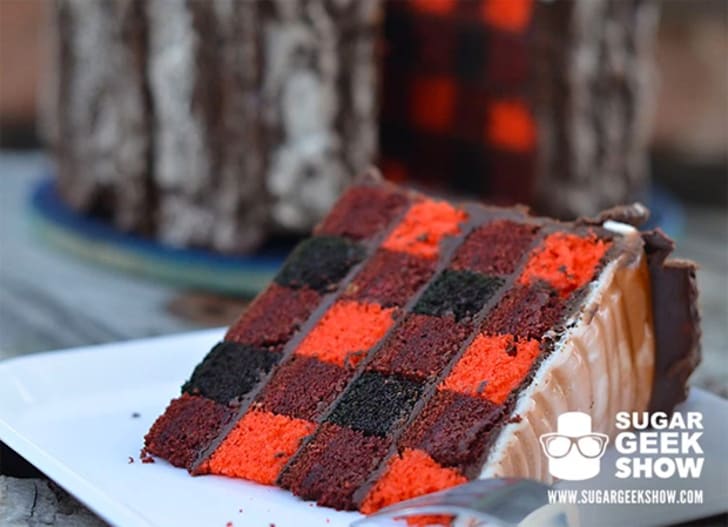 [h/t: Laughing Squid]