Hear Ed Sheeran Sing Irish Version of "Thinking Out Loud"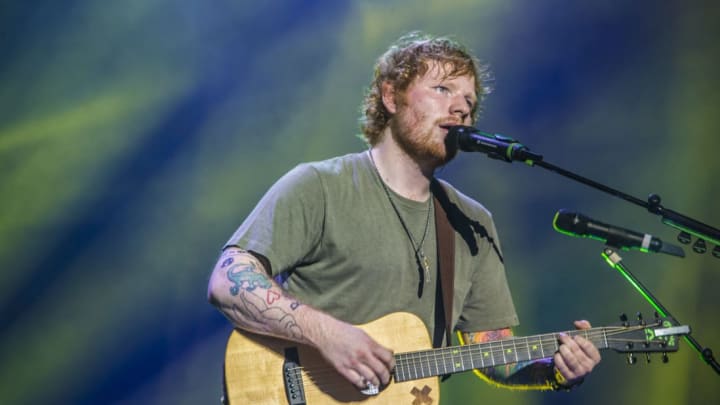 Getty / Getty
Ed Sheeran is an English pop star with a soft spot for Ireland. The fact that his grandparents were from there is only one of the reasons he's considered an honorary Irishman. Now his Irish cred has been kicked up to 11 with his recording of "Ag Smaoineamh Os Ard," an Irish language version of his smash hit "Thinking out Loud." The song was translated by Irish-English bilingual radio personality Eoghan McDermott for the album CEOL 2016 le hEoghan McDermott, the latest in a series of Irish language albums produced by cultural organization Conradh na Gaeilge and distributed in Irish schools.
The video gives the full Irish text of the lyrics, so listen and watch to find out how to say things like "People fall in love in mysterious ways" (dtiteann daoin' i ngra ga aon chúis ná haon bhrí) and "Baby, we found love right where we are" (a leana fuairmuid neamh anseo ar domhain). 
*WORLD EXCLUSIVE*Ed Sheeran 'Thinking Out Loud' as gaeilge! Share this and like Conradh na Gaeilge to be in with a chance to win a copy of the album which includes this beauty! Posted by RTÉ 2fm on Tuesday, December 22, 2015