Canadian Company Ends Argument About How Dogs Should Wear Pants
Last month, the Internet was flummoxed by a simple question:
— Jared Keller (@jaredbkeller) December 29, 2015
While the argument had great points on both sides, it's a new year, and it's time to put the rivalries of 2015 to bed. Canadian company Muddy Mutt has been making doggy pants since 2012. The waterproof pants are practical articles of clothing that help cut down on clean up after a walk through muddy terrain. (Anyone with a larger dog knows that it's hard to keep a pup away from a good mud puddle.) While these pants admittedly look much sillier than the second proposed option, they are definitely more practical. The adjustable pants come in six sizes and cost 69.99 CAD and up.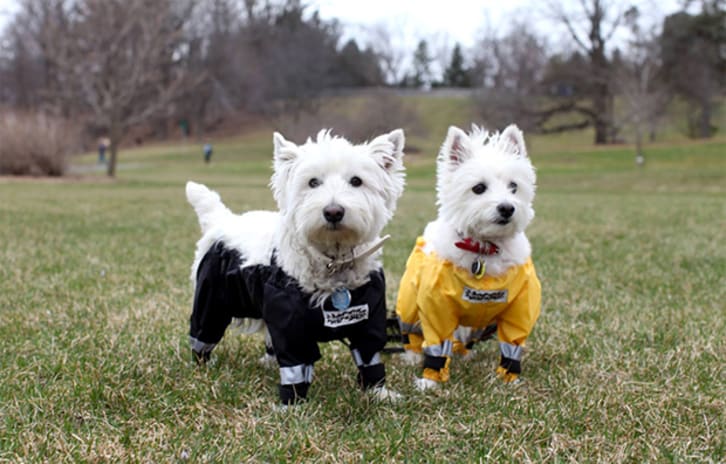 [h/t: Bored Panda, Images courtesy of Muddy Mutts]