Last Survivor of the 1906 San Francisco Earthquake Dies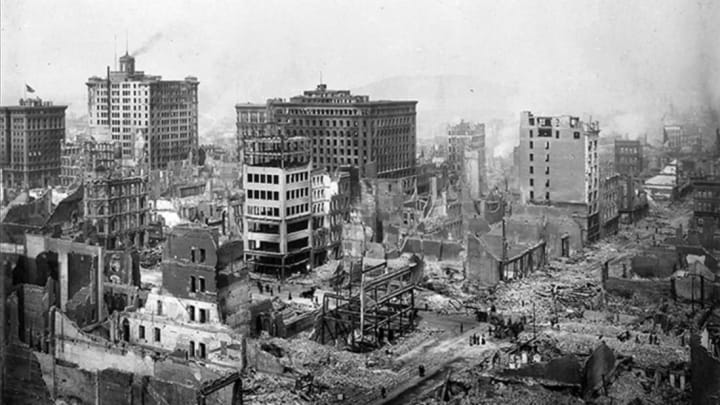 H.D. Chadwick via Wikimedia Commons // Public Domain /

H.D. Chadwick via Wikimedia Commons // Public Domain
The last known survivor of the 1906 San Francisco earthquake and subsequent fire died this week, just days before his 110th birthday. William A. "Bill" Del Monte, who died of natural causes, was 3 months old when the 7.8 magnitude quake hit northern California.
Between the 5:12 a.m. earthquake and the fires that followed, more than 3000 people died, more than 200,000 became homeless, and almost 500 city blocks were destroyed. Del Monte's family escaped across the San Francisco Bay, fleeing the city in a horse-drawn cart as as the fire burned around them. His family eventually rebuilt their house, and his father operated his restaurant, Fior d'Italia, in a tent for a period.
One of the last people who clearly remembered the disaster, a San Francisco woman who was almost 7 at the time, died in 2008. Ruth Newman, who was 4 years old at the time of the earthquake, died in July 2015 at the age of 113.
[h/t: Los Angeles Times]