Jenlagged: A Comic Travelogue from Angoulême (Part 5)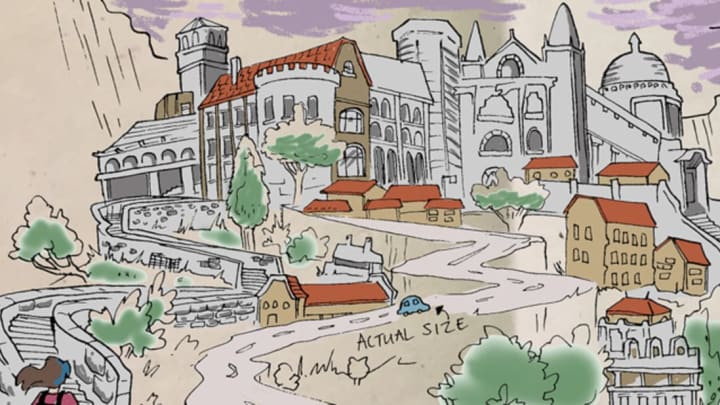 Jen Vaughn / Jen Vaughn
The 43rd annual Angoulême International Comics Festival ran from Jan. 28-31 in Angoulême, France. It is one of the biggest comics festivals in Europe, and probably the most prestigious. Comics in Europe and France (referred to there as "Bandes Dessineés" or just "BD") enjoy more mainstream popularity than they do here in the States, making Angoulême an event enjoyed by more than just fanboys and fangirls.
American cartoonist Jen Vaughn is currently there and is creating a live comic travelogue about her experience. Mental Floss is delighted to be able to provide an exclusive preview of this comic as it is made. We posted pages last week, and Monday through Wednesday this week. The final comic will be available for free digitally in February on Comixology. — Rich Barrett
This is the 5th and final installment. Read Part 1, Part 2, Part 3 and Part 4.