Locations in Charlie Chaplin's The Kid, Then and Now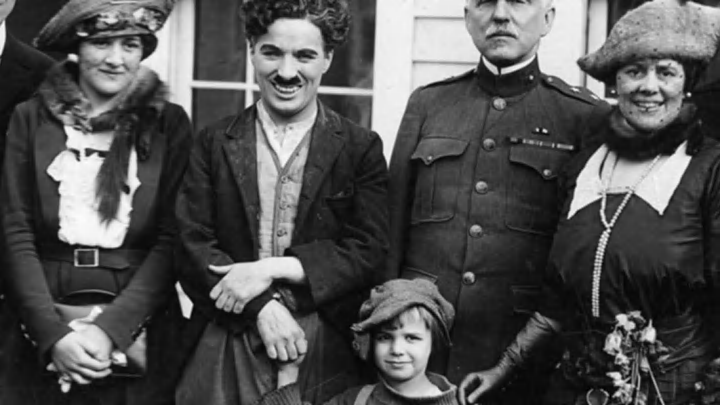 Getty Images / Getty Images
Film historian John Bengtson has been called "the great detective of silent film locations." Bengtson spends his time watching the films of silent legends like Charlie Chaplin, Buster Keaton, and Harold Lloyd, and he tracks down the Los Angeles streets and buildings that appear in their movies. In honor of the recent Criterion Blu-Ray release of Charlie Chaplin's first feature film, The Kid, Bengtson opened an investigation into the locations that appear throughout the 1921 comedy classic.
On his blog, Bengtson lines up images from The Kid with their present-day counterparts. Miraculously, many of the film's locations—from brick apartment blocks and dusty back alleys to mansions—remain essentially intact nearly a century later.
Bengtson explains that, of all of Chaplin's works, The Kid utilizes the most real-world locations, permanently linking the film to the history of Los Angeles. "The Kid remains my favorite film—it best harmonizes Chaplin's themes with real-life settings," he writes. "Alienation and adversity echo from the very bricks and stones where Chaplin chose to shoot. That many of these places still exist after 95 years is a small miracle." Check it out here.
[h/t Criterion]