New Distraction-Free Smart Typewriter Makes it Easier to Focus on Writing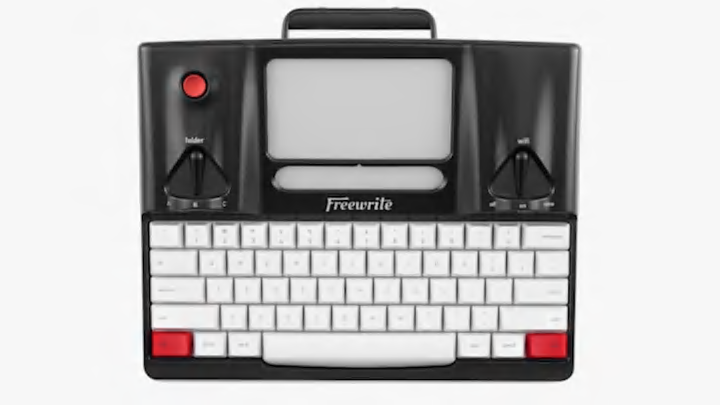 Astrohaus / Astrohaus
Being a writer in a digital world can be tough. Distractions—like Facebook, YouTube, Twitter, and every other website ever—are just a click away, and sometimes it feels impossible to get anything done. Enter the Astrohaus Freewrite, a smart typewriter that was designed solely for writing and word processing without the distractions the Internet has to offer.
The 4-pound device has an e-ink screen that is visible even in sunlight, a full-size mechanical keyboard, internal storage for more than 1 million pages of words, and is equipped with Wi-Fi, making it easy for writers to sync their work to various online storage services like Postbox, Dropbox, Evernote, and Google Drive. (It can also be connected directly to your computer, but the website warns that it is a "clumsy process.") It's also possible to print from the device.
According to TechCrunch, Freewrite will sell for $499 throughout the month of March, after which its price will increase to $549.
Someone tell George R.R. Martin—maybe now he can get rid of the DOS computer he writes on, which, like Freewrite, also can't browse the Internet.
[h/t Techcrunch]