You Can Now Wear GIFs on Your Lapel With a High-Tech Pin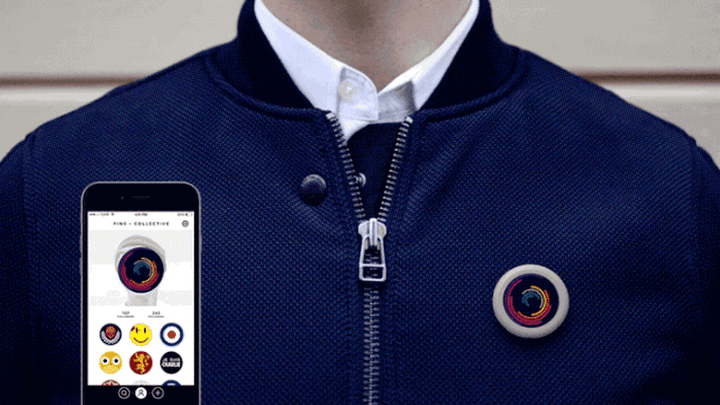 Kickstarter / Kickstarter
Animated GIFs are slowly taking over society, but their presence is still largely stuck on the Internet. While the world awaits the days of IRL animated billboards and posters, GIF-makers will be pleased to know that they can at least share designs on their sleeve. Pins Collective has created a digital pin that's controlled by your phone. You can pick out any image—animated or static—and show it off via the wearable device. The Stockholm-based company is currently gathering support on Kickstarter. 
Using a special app, the pin user can quickly change the design to match a mood or situation. It's the perfect thing for showing support at rallies, displaying a new design, or treating the world to an image of your cat. Since it's so easy to change the design, fickle pin owners can flash through as many patterns and images as they'd like.
About:Blank, Karl Striker & Sketchonista / Kickstarter
The app provides a number of pre-made designs, but you can also use it to design your own. Otherwise, you can upload images from the Internet, like your favorite Oprah GIF. If you're not a pin wearer, you can also stick it on your bag or on a necklace. 
[h/t UFUNK]