Experience the Majesty of South Africa With Google Street View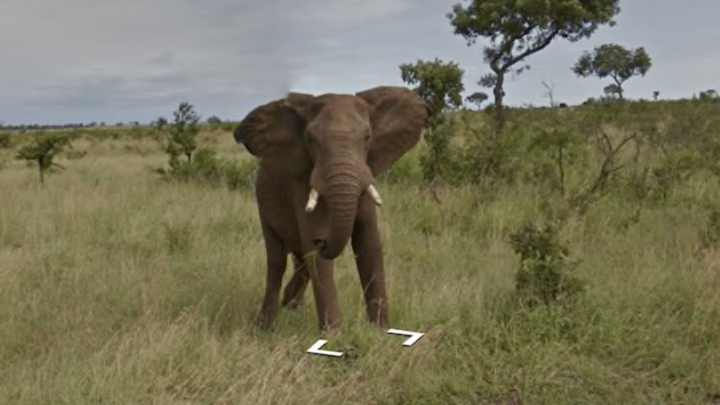 Google Street View / Google Street View
Google Street View does more than help you locate the exterior of that destination pizza place. The tool also provides a digital window into places and events like the Iditarod in Alaska, the Grand Canyon, and even NASA's Kennedy Space Station. The platform has now launched a new collection of exploratory maps that introduce users to various locations in South Africa—from Kruger National Park and the Cape of Good Hope, to Camp Bay Beach and Lion's Head. The more than 40 entry points include a face-to-face with elephants, a rocky hike around a mountain, and stunning views of the Atlantic Ocean that you don't need a passport to see and appreciate.
Called the "Mzansi Experience," the collection provides a virtual tour of some of the wildlife and landscapes one might hope to see on a trip to the African country. The range of exploration for each location is limited to the path that the photographers were able to take, but that is still more than enough to keep you occupied for a few visits.
Check out a few screenshots from the site below, and head to the South Africa: The Mzansi Experience landing page to look around for yourself.
Images via Google Street View
[h/t PC Mag]