Learn Proper Diction With These 19th Century Mouth Diagrams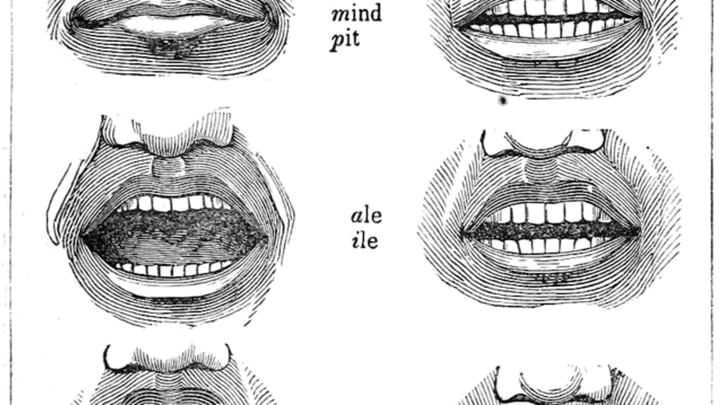 The Public Domain Review, Flickr // Public Domain / The Public Domain Review, Flickr // Public Domain
If you'd like to learn to speak like a proper gentleman or lady, refer to these detailed diagrams from Andrew Comstock's A System of Elocution, with Special Reference to Gesture, to the Treatment of Stammering, and Defective Articulation. Published in 1846, Comstock's book on speech doesn't just endeavor to cure stutterers and stammerers, but to demonstrate proper posture, artful gesture, and strategies for public speaking.
As the Public Domain Review explains, the (slightly creepy) diagrams appear in a chapter called "The Postures of the Mouth," in which Comstock breaks down the "proper" way to pronounce syllables.
"An accurate knowledge of the positions which the organs of articulation should assume in the formation of several elements of vocal language, is very important to those who would speak with ease and elegance," he explains. "This exercise strengthens the vocal organs, and enables the speaker to be heard at a great distance, with very little effort or expenditure of breath. It is also beneficial to health."
Proper elocution can only be achieved, according to Comstock, with lots of practice "in the most forcible manner, three times a week." So grab a mirror and start working on the vowel formations below. You'll be speaking with ease and elegance before you know it.
[h/t Public Domain Review]