Earbuds That Let You Selectively Tune Out the World (And Get Things Done)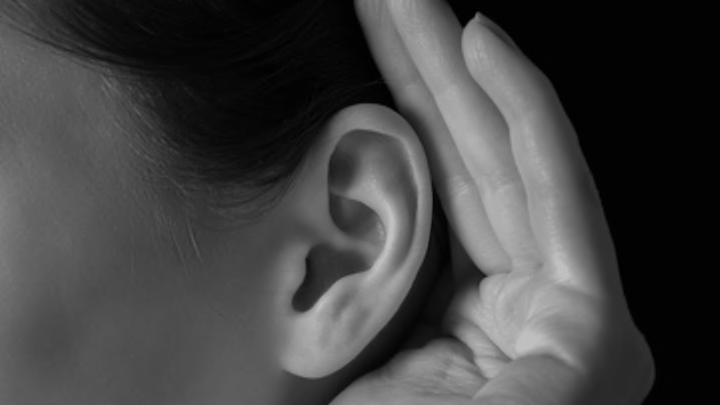 iStock / iStock
One of the downsides of living and working in a busy city is coping with the noise. Trying to focus on the task at hand can be difficult when people, cars, chatty coworkers, and other factors beyond your control blend into a loud and distracting soundtrack. Locking yourself in a soundproof room or donning heavy-duty earmuffs made for construction sites are ways to deal—or you can go the tech route and invest in a pair of app-connected earbuds.
In a recent review of Doppler Labs' Here earbuds, WIRED's David Pierce calls the wireless devices "magical" and shares his experience using them to filter and fine tune the sounds entering his ears. "You can amplify certain sounds—human speech, the bass guitar—and attenuate others—the airplane drone, the subway screech," Pierce writes about Here, which do not double as music listening devices. 
Pierce also points out that the earbuds were "most useful at work." Whether you work in a shared office space or freelance from a coffee shop—where the sounds of music, watercooler conversations, loud typing, vending machines, and humming lights would otherwise command your attention—Here and similar devices can help you tune out the world and get s**t done. 

The 
earbuds have a six-hour battery life, a storage case that also charges the buds, and they are controlled by a designated app with an EQ and other filtering controls. Pierce says that the app interface was "occasionally clumsy" and that he would not be buying the $249 product for himself, but he did find value in the comfort of Here, and encouraged musicians and others to experience the "augmented reality" that the tech has to offer. 
Doppler Labs is not the only company currently working to deliver custom sound experiences to your ears. German-based Bragi launched its Dash wireless smart in-ear headphones with the help of backers on Kickstarter. The Dash is designed to deliver better sound for live music, isolate noise, and also work as an in-ear fitness tracker. Sean O'Kane of The Verge called the design of Dash "ahead of its time" and said that the system of taps and swipes used to interact with the earbuds was "probably the most polished part of the product." But O'Kane ultimately found that some features felt "half-finished" and said that Bragi still has some work to do. James Trew of Engadget also noticed a few bugs, but said that it is "hard to let small glitches take the shine off what's clearly a very well-made, category-defining product." 
Bragi's Dash is more expensive than Doppler Labs' Here with a price tag of $349.99 on Amazon, but some will find that the added features are worth the extra money. 
Finding the wireless earbuds that work for you will take some research, but judging by the reviews, the extra time and money could be worth it to completely change how you hear (or don't hear) the world.