Stanley Kubrick's Personal Copy of the Illustrated A Clockwork Orange Screenplay Was Just Sold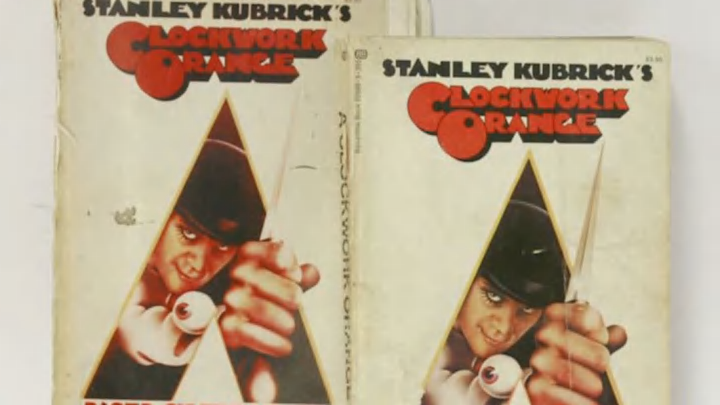 Sworders Auctioneers / Sworders Auctioneers
Part of Stanley Kubrick's genius can be attributed to his notoriously meticulous approach to filmmaking. The tales that have been told about the lengths the Oscar-winning director went to in order to get a shot just right are almost as legendary as his filmography itself. The fact that he holds a Guinness World Record for the longest-ever movie shoot (400 days, on Eyes Wide Shut) sort of says it all. And now one lucky fan has a fascinating memento of Kubrick's creative process, after Sworders Auctioneers in Essex put the director's personal illustrated copy of A Clockwork Orange's screenplay up for bid yesterday.
The item in question was not a copy of the shooting script used on the set of the film, but rather a proof copy of the illustrated screenplay, which was published following the film's release in 1971. Perhaps unsurprisingly, the book is full of notes and edits from Kubrick, in red and green ink, regarding everything from the size and position of the photos included in the book to corrections to the captions.
The piece, which was expected to fetch between £400 and £800 at auction, sold for £920 (about $1340). That's a lot of cutter.