Female Artists Only Featured in 25 Percent of Solo Shows at London's Top Institutions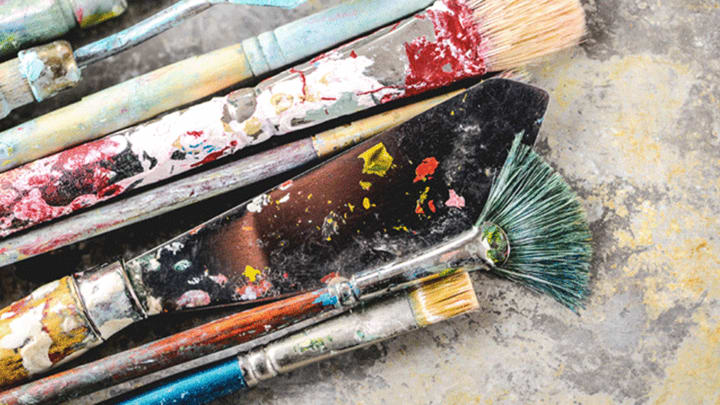 istock / istock
Being a woman in the art world has never been easy. A quick trip to most art museums, or a cursory skim of any movie's credits, reveals that work created by women isn't represented often. Now, according to The Art Newspaper, a recent survey by the Freelands Foundation found that in London in 2014 and 2015, female artists were only featured in 25 percent of the most prestigious solo art shows.
For the study [PDF], the group analyzed 137 solo shows featured in the programs of 28 non-commercial galleries in London. They found that 42 percent featured female artists. However, that number dropped to 25 percent for major institutions with more than £1 million in government funding. And the odds aren't better across the pond. In the United States, The Art Newspaper's annual attendance survey found that only 27 percent of 590 solos shows across 70 institutions from 2007 to 2013 featured a female artist.
But the Art Newspaper claims that, despite that disappointing data, there's reason to be cautiously optimistic. Museums and art collectors across the UK and U.S. are actively developing a series of initiatives devoted to getting more eyes on female artists. Included in that group is Artemis, a plan led by the New Museum in New York City that not only seeks out funding for female-centered art exhibitions and commissions, but has also scheduled an all-female lineup for the New Museum this spring.
In the UK, Elisabeth Murdoch, who is a Tate trustee and founder of the Freelands Foundation, recently launched a £100,000 award for mid-career female artists.
"I always knew that the art world was pretty male-dominated and that I wanted to do something to support female artists, but I don't think I was really aware of just how bad things were," she told The Art Newspaper. "History shows us that there is no lack of talent among women. It's just they don't get the same chances as men."
[h/t The Art Newspaper]