A Missing Belgian Boy Is Now the Face of a Euro Coin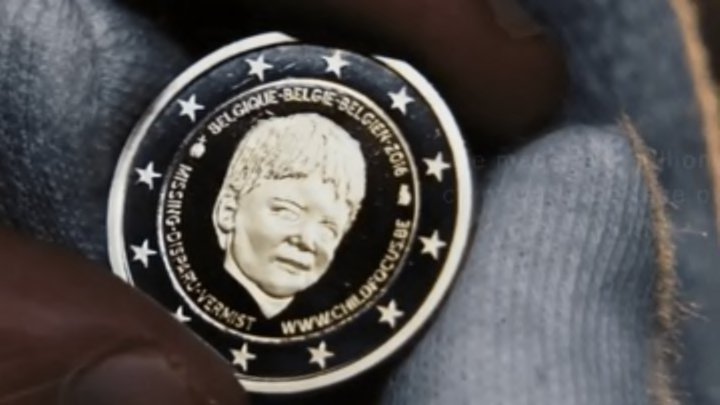 Coins of Hope / Coins of Hope
Liam Vanden Branden went missing two decades ago at the age of two. Today, his face is appearing on one million 2 Euro coins.
The change of currency is being spearheaded by advertising firm Wunderman Belgium and Child Focus, a group that acts in support of missing or exploited children. After two years of planning with the Belgium Minister of Finance, the coin will be available beginning today, the International Day of Missing Children. The expectation is that putting and keeping the coin in circulation will help spread awareness—not only of Vanden Branden, whose image on the Euro reflects what he might look like today, but of other victims of exploitation.
To encourage people to spend the currency, Wunderman will be advertising on television and through social media. The campaign, Coins of Hope, is also spotlighting other missing-child bulletins via its web page.
[h/t Ad Age]