A Resort Accidentally Claimed Indonesian Islands for Singapore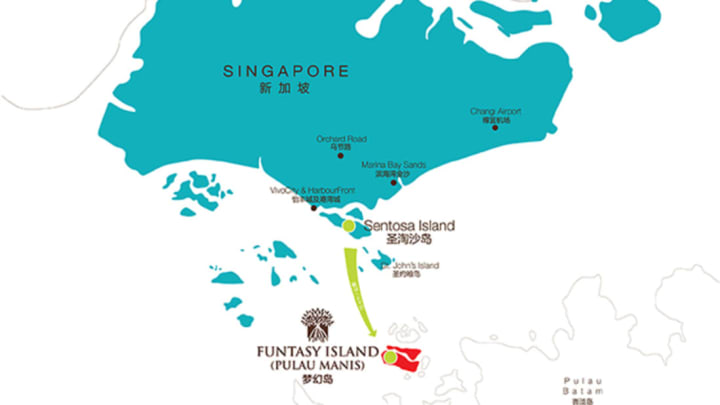 Funtasy Island / Funtasy Island
An island resort near Singapore sparked an international incident with a poorly designed map, according to the Financial Times. In a map for Funtasy Island, six islets that are part of Indonesia's territory were shaded in the same blue color as the sovereign city-state north of Indonesia's Riau Islands.
The resort's map inflamed longstanding tensions between the two nations, and Indonesian officials are suspicious that it was more than just a design flaw. The regional tourism agency for the Indonesian islands lodged an official complaint over the map on Monday. "We gave them a warning not to make any sudden moves that would attract any negative perceptions," as one Indonesian official told The Jakarta Post. Most of the investors in the resort are from Singapore, and it's managed by an Indonesian and Singaporean company.   
However, Singapore maintains that the islands are, in fact, Indonesia's territory, and that the city-state has no designs on claiming them. The map has since been updated to show the islands in a different color, as seen above.
[h/t Financial Times]