Paris Is Banning Cars Made Before 1997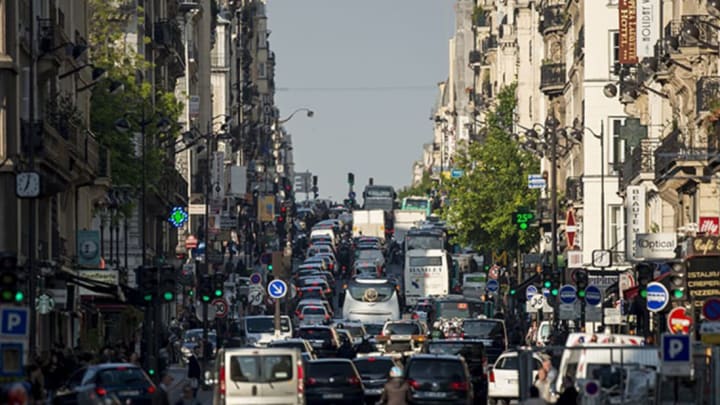 FRED DUFOUR/AFP/Getty Images / FRED DUFOUR/AFP/Getty Images
Paris is taking a major step to curb pollution in the city. In July, the city will ban older cars from the center of the city on weekdays, as Le Monde reports (we spotted it over at Gizmodo).
The ban will apply to cars registered before 1997—currently about 10 percent of Parisian traffic—and motorcycles registered before the second half of 1999. Vehicles will need to display one of six color-coded classifications on their windshields that reflect the car's emission levels, with electric cars considered "first class."
Parisian smog in February 2015. Image Credit: PATRICK KOVARIK/AFP/Getty Images
The program will apply to all cars older than 10 years going forward, meaning that in 2020, vehicles registered before 2011 will be banned, for instance. Paris has already banned older diesel cars, blaming them for persistent smog that can obscure the city's landmark views, and Mayor Anne Hidalgo hopes to eliminate diesel vehicles from the city entirely by 2020.
The new regulation is not a total restriction on classic cars. On weekends, it'll be open season for old-car owners, since the ban only applies during the week.
[h/t Gizmodo]