The Other Hamilton Broadway Show Premiered 100 Years Ago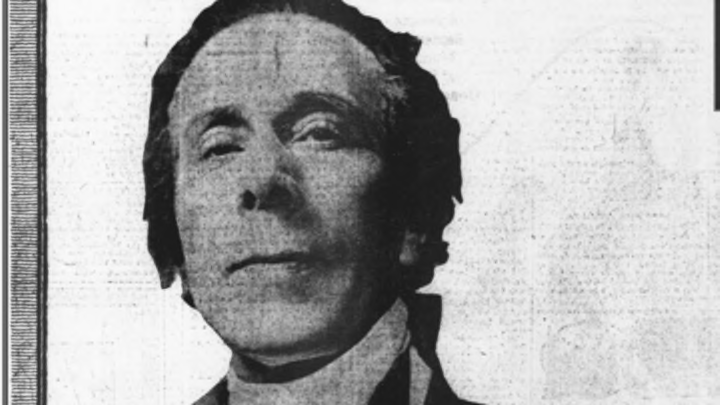 Library of Congress / Library of Congress
With its trophy for Best Musical coming at the end of last night's Tony Awards, Lin-Manuel Miranda's Broadway phenomenon Hamilton wound up just one Tony shy of tying the all-time record (12, for Mel Brooks's The Producers).
But Miranda wasn't the first to bring the story of founding father Alexander Hamilton to the stage. That happened in 1917, at the New National Theater in Washington, D.C., with actor George Arliss in the title role.
Playbill, which was able to compare the books of both plays, reported that the 1917 version includes several beats of Miranda's second act: Hamilton's work as Secretary of the Treasury and a sex scandal that rocked his personal life. (Monroe and Jefferson also serve as antagonists.) As you may have already guessed, Arliss and co-writer Mary P. Hamlin did not incorporate hip-hop verse into the show; nor did the work include the three major duels of Hamilton's life that Miranda uses in his version.
The Arliss play migrated from Washington to Broadway, running for just two months before shuttering in November 1917, although Arliss returned for a 1931 film adaptation of the work.
It's possible fans of the current Hamilton will have to wait almost as long for their own big-screen interpretation: Miranda, who is busy plotting a national tour of the show, said it could be years before the play appears on film. In the meantime, he is set to star in a sequel to Mary Poppins, which will hit theaters in 2018.
[h/t Library of Congress]