Anatomical Coasters Feature Cross Sections of the Heart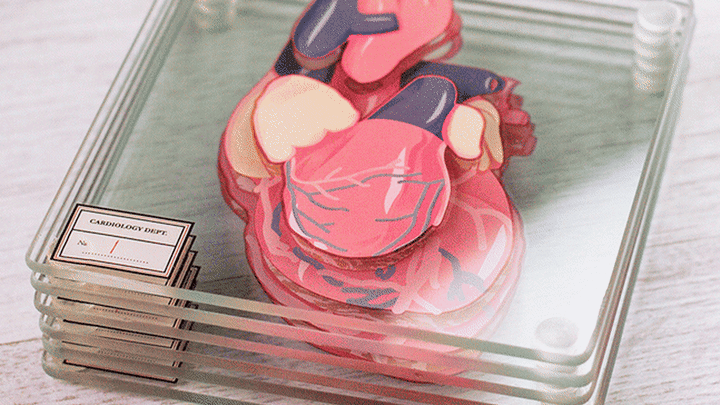 Firebox / Firebox
The trick to getting guests to actually use coasters for their drinks is to own ones that are worth using. Laughing Squid recently shared images of a set from Firebox that combines the functionality and aesthetic of glass coasters with the nerdiness of biology-themed homeware.
The Heart Anatomy Coasters come in a set of six ($26.00), each with a colorful graphic that represents a cross section of the human heart. The coasters are all labeled "Cardiology Dept." and are numbered so that they can be restacked in the correct order to form a full heart when not in use. These would make a great gift for someone studying to be a doctor, someone who digs anatomy, or someone who you want to symbolically give a piece of your heart to.
There are tons of geeky coasters for sale on the internet, including a brain anatomy set that's also available at Firebox. Forget those blank cork or glass pucks: Go for the conversation starters that reflect your personality or the interests of the person you're buying them for.
[h/t Laughing Squid]
Images via Firebox