These Converse Kicks Have a Built-In Wah-Wah Pedal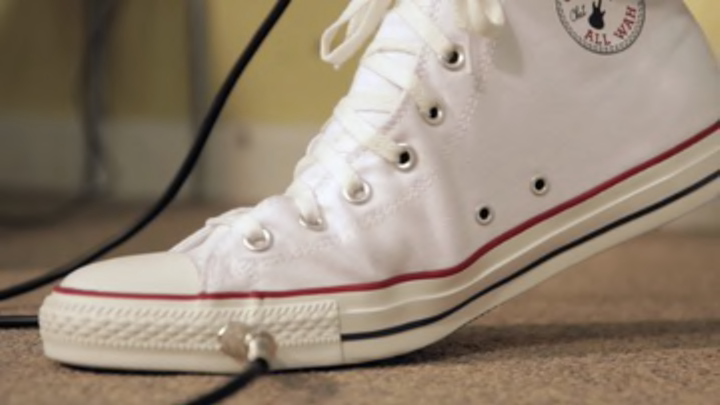 Converse / Converse
Although the design of Chuck Taylor All Star sneakers hasn't changed much in close to a century, Converse isn't opposed to tinkering with their interior. The company is set to produce the Chet Atkins All Wah, a shoe with a built-in wah-wah pedal, named for the legendary guitarist and pioneer of the "Nashville sound."
A conventional wah-wah pedal is used to modulate the tone of an electric guitar as it passes through an external amplifier. With an All Wah, the wearer can move his or her foot up for more bass or down for more treble; the movement activates a flexible sensor inside the shoe that replaces the potentiometer that would be in a typical external pedal.
The prototype sneaker seen in the video above came with two jacks: one to plug in the guitar and another to connect to the amp. The latest version utilizes Bluetooth to send the "wah" signal wirelessly. Converse has yet to announce a release date.
[h/t Pigeons and Planes]