Video: Making Four Epic Games of Thrones Battles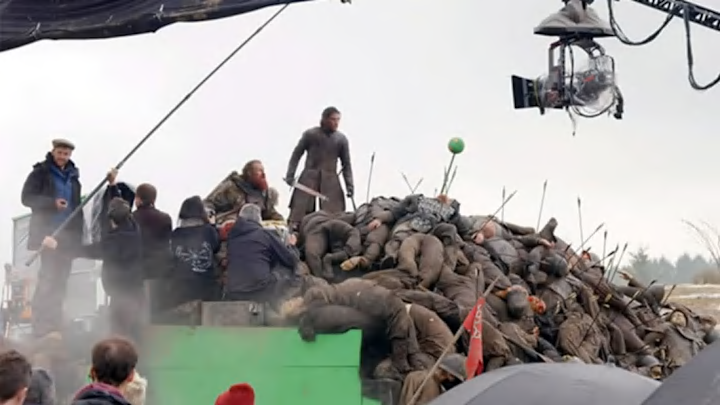 YouTube // GameofThrones (HBO) / YouTube // GameofThrones (HBO)
As Game of Thrones wraps up another season this weekend, let's look back at four of its biggest battle scenes—and how they were made.
Spoiler alert: These videos contain spoilers for Game of Thrones through late Season 6! If you're not up to date, you'll want to stop reading now.
1. BATTLE OF THE BLACKWATER (SEASON 2)
I had forgotten how many stages there were to this battle. Honestly, the wildfire bit was the main thing burned into my memory.
George R.R. Martin: "I knew going in that The Battle of Blackwater Bay was going to be the most expensive episode of the season, and that it was potentially a budget-buster no matter who wrote it." (Martin wrote it.)
2. BATTLE OF CASTLE BLACK (SEASON 4)
It involves a 400-by-30-foot green screen. Yikes.
3. MASSACRE AT HARDHOME (SEASON 5)
Endless computer-generated undead.
4. BATTLE FOR WINTERFELL (SEASON 6)
Eighty horses and one Wun-Wun.