Online Tool Shows Apartment Rentals Near Public Transportation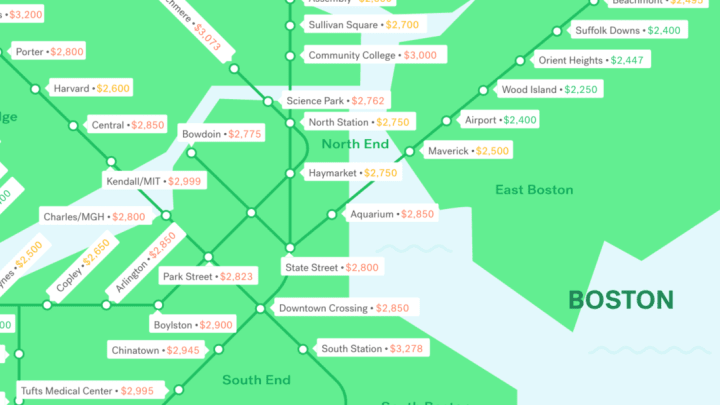 Trulia / Trulia
Apartment hunting in a major city can be an exciting—and daunting—experience. Trying to find a place that's well-located and within your budget can feel like trying to hit the lottery, but a new online tool created by Trulia may help even the odds. According to Curbed, the recently launched Rent Near Transit shows apartment hunters the median rent prices for listings that are within a 15 minute walk of public transit lines in Washington D.C., Boston, Chicago, Philadelphia, New York, and the San Francisco Bay Area, with more cities promised in the future.
A dropdown menu redirects users to the map for the desired city, and clicking on a subway or metro stop leads to a full interactive map with all of the area's active rental listings. The tool is helpful for anyone who uses (or plans on using) public transit to get around, or anyone who wants to compare prices based on location (proximity to subway stations is often a major selling point and can drastically impact the cost of rent).
[h/t Curbed]
Know of something you think we should cover? Email us at tips@mentalfloss.com.