Super-Thin Bookmark Transforms Into Reading Light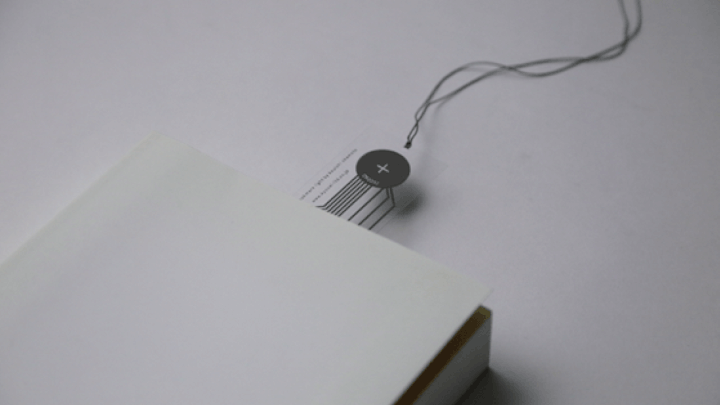 Kyouei Design / Kyouei Design
You can forget about reaching for the lamp on your side table or getting up to hit the light switch when you're reading in bed, because there is a cool new product designed to make the lives of book readers a little easier. Shared by DesignTaxi, designed by Kouichi Okamoto, and sold by Kyouei Design, the Bookmark Light is made of clear plastic and special nanoparticle ink that has been printed into a circuit pattern. When the bookmark is folded onto itself and a lithium coin battery is used to complete the circuit, LEDs illuminate so that the user can read in dimly lit rooms.
There is not much to the design of the bookmark, but its simplicity is what makes it brilliant. Standalone book lights are great, but they have to be stored elsewhere when not in use. Unless you prefer to fold the corners of pages to keep your place, chances are you already use a bookmark, so why not use one that does twice the work? The Bookmark Light will set you back around $17, plus shipping and the cost of a CR2032 battery.
[h/t DesignTaxi]
Images via Kyouei Design
Know of something you think we should cover? Email us at tips@mentalfloss.com.