A New Polaroid App Lets You Create Photos That Move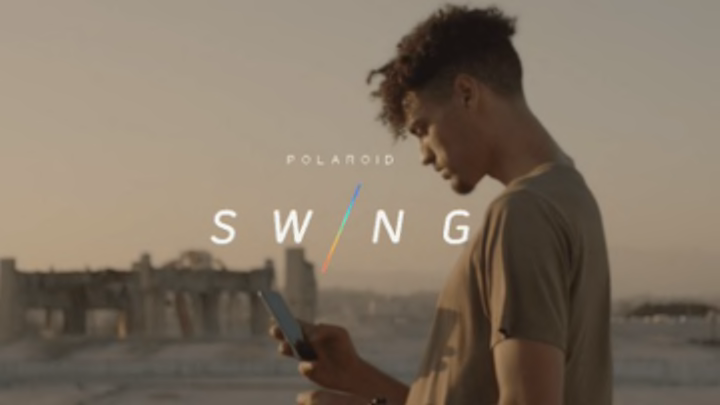 Polaroid / Polaroid
Whether Polaroid asked us to or not, we're all familiar with the idea of shaking the self-developing film from a Polaroid instant camera to reveal an image. Now, the brand is encouraging you to tilt your snapshots, WIRED reports.
The Polaroid Swing app, released on iOS this week, isn't technically the brainchild of Polaroid. Instead, the program comes from a development team backed by Twitter co-founder Biz Stone that licensed the Polaroid name—but the startup hopes to have a similar impact on the photography world as the famous electronics company.
Polaroid Swing lets smartphone users take silent moving pictures exactly one second in duration. When you shift your phone, the photo—in one of four available filters—will move either forward or backward, creating a near-3-D effect. You can see the function in action by using your mouse cursor on the images below.
Polaroid Swing doesn't actually take a single snapshot: the app captures images at 60 frames per second, creating a fluid, not-quite-still photo that's different than the movement seen in Vine and other video sharing apps.
For now, you can download the app for iOs. An Android version is expected to follow shortly.
[h/t WIRED]
Know of something you think we should cover? Email us at tips@mentalfloss.com.