Russian Explorer Embarks on a Solo Round-The-World in a Hot Air Balloon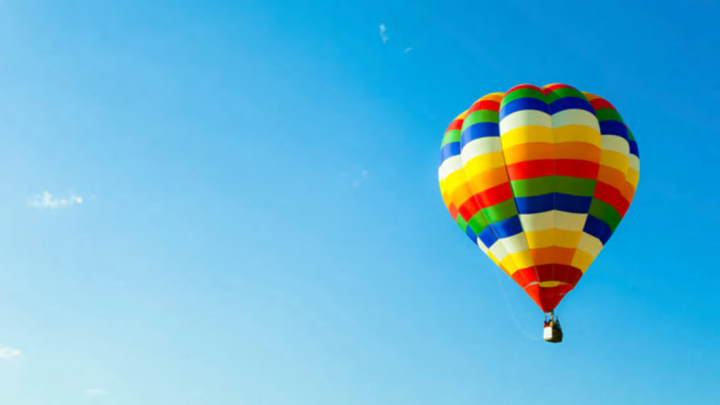 iStock / iStock
In 2002, the late aviator and adventurer Steve Fossett became the first person to take a solo, nonstop trip around the world in a hot air balloon, which only took him 13 days. Now, a Russian thrillseeker named Fedor Konyukhov, 64, is attempting to break his Guinness World Record by circumnavigating the globe in a shorter time than his predecessor, Travel + Leisure reports.
Fedor Konyukhov left Australia on July 12. He plans to fly across the Pacific Ocean and cross through South America, by way of Chile and Argentina. Konyukhov will then float across the Atlantic Ocean, South Africa, and the Indian Ocean, and complete the journey by landing down under.
So far, the trip has been a success, save for a few scary incidents. As of Sunday, July 17, Konyukhov was nearing the coast of South America, the balloon pilot's website states. During this leg of the journey, he encountered snow, ice, and turbulence. However, Konyukhov safely weathered the bad climate conditions and reached South America by Monday, July 18, Perth Now reports. In all, it only took Konyukhov three days to cross the Pacific.
You can track the remainder of Konyukhov's voyage online here, or visit the journey's website.
[h/t Travel + Leisure]
Know of something you think we should cover? Email us at tips@mentalfloss.com.