This Pocket-Sized Gadget Shows If You've Evenly Applied Sunscreen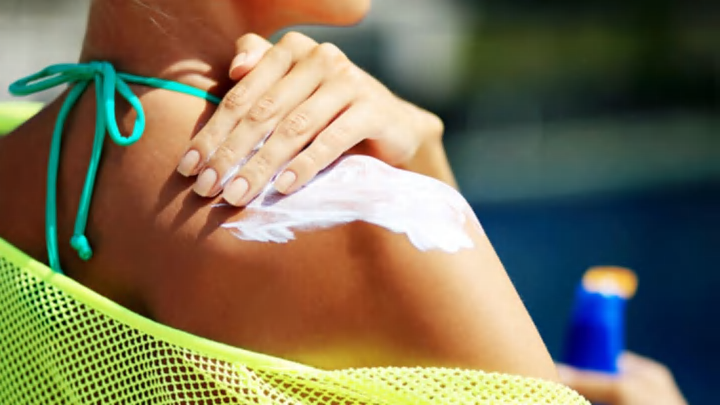 iStock / iStock
Sunscreen is invisible once you rub it in, so you typically only discover you've missed a spot after developing an awkward-looking sunburn. Sunscreenr—a new pocket-sized gadget—wants to save you from this painful fate, Mashable reports.
Developed by Voxelight, a light-based technology startup, the tiny camera lets you view reflected UV rays when you peer through its viewfinder. If the light appears black when you look at your skin through the device, that means your sunscreen is doing its job and "blocking" the rays. But if you see a pale patch, that means you skimped on sun protection and need to apply more. You can even use the gadget to record a 30-second video of yourself and play it back to ensure you've covered your entire body with lotion.
Photo courtesy of Indiegogo
Sunscreenr's technology is still being finessed, but its creators have launched an ongoing online crowdfunding campaign to bring the product to the masses. Voxelight hopes to launch the handy tool later this year. In the meantime, you can pre-order it for $93.
[h/t Mashable]