Real-Life LEGO Minifigure Made a Terrifying Appearance at Comic-Con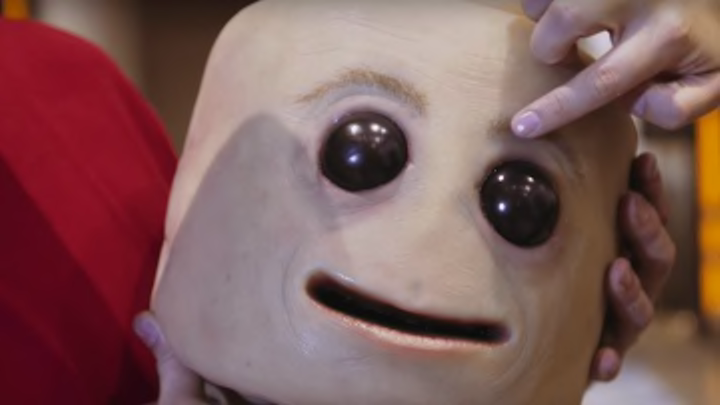 YouTube / YouTube
Things may have gotten a little too real at this year's San Diego Comic-Con. Tested recently shared a behind-the-scenes look at a project special effects makeup artist Frank Ippolito debuted at the event: a LEGO minifigure costume, complete with lifelike silicone mask and human-like hands.
Building a realistic LEGO costume has been on Ippolito's mind for a while, he says, but the original plan was to design it as a foam latex prosthetic that would be applied to his skin and later removed. Instead, the builder sculpted "CreepyFig," a LEGO cosplay costume head. (You can watch the process above.) When the dimensions of the head were right and a skin-like texture had been added, Ippolito created a fiberglass mold and sent it to Immortal Masks, a company that cast it in silicone. (The final product weighed 14 pounds.)
Check out the clip below to see how Comic-Con attendees reacted to CreepyFig.
[h/t Sploid]
Banner image credit: YouTube.
Know of something you think we should cover? Email us at tips@mentalfloss.com.