See Albania's Banja Dam Open Its Spillway for the First Time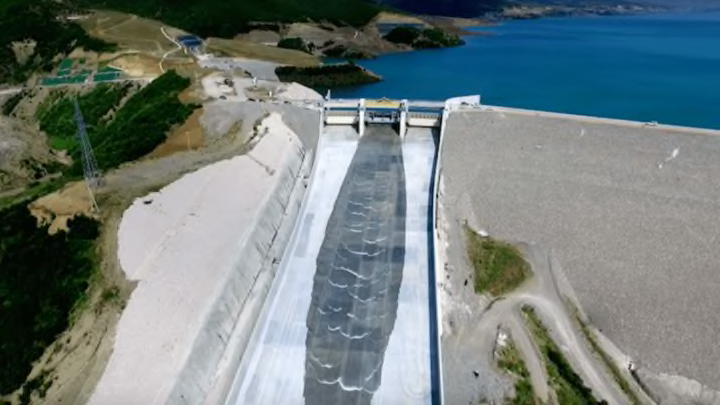 YouTube / YouTube
In 2013, Albanian company Devoll Hydropower began working on three new power projects in the country, one of which is the Banja Dam and reservoir. Gizmodo recently shared a video of what happened when the reservoir reached a milestone height of about 552 feet above sea level: The gates were opened for the first time and water was allowed to stream down the fresh spillway.
The silent footage shows the event from a drone's eye view. The Banha dam stands 262 feet and the reservoir stretches for nearly 10 miles. Once operational, the reservoir will hold roughly 47 billion gallons of water, and the entire Banja HPP project will generate an estimated 255 GWh of energy each year.
Check it out below.
[h/t Gizmodo]
Banner image: YouTube
Know of something you think we should cover? Email us at tips@mentalfloss.com.