Federal Judge Overturns Conviction of Making a Murderer Subject Brendan Dassey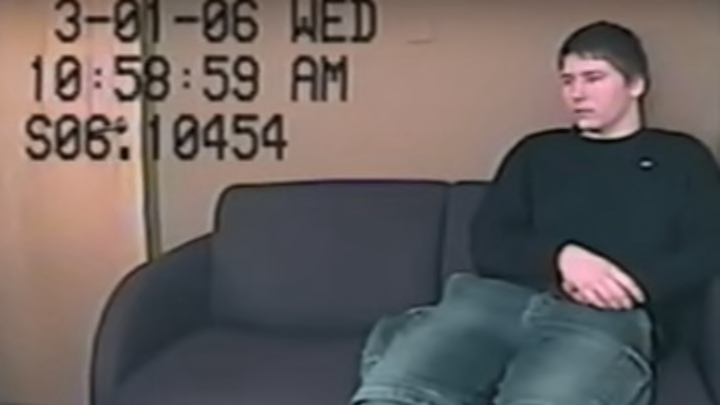 YouTube / YouTube
In approximately 90 days—for the first time in a decade—Making a Murderer's Brendan Dassey may be a free man. On Friday, a U.S. District Court judge in Wisconsin overturned his conviction for the 2005 murder of photographer Teresa Halbach, the Associated Press reported.
Dassey was just 16 years old when investigators concluded he had helped his uncle Steven Avery—the focus of Netflix's hit docuseries—murder Halbach, who had visited the Avery family residence on assignment from Auto Trader magazine. In 2007, Dassey was sentenced to 41 years in prison for mutilation of a corpse, second-degree sexual assault, and first-degree intentional homicide. 
Manitowoc County, Wisconsin investigators drew criticism after Making a Murderer aired footage of Dassey's questioning by police. On Friday, the judge ruled that Dassey's confession had been "involuntary" when "considered in conjunction with all relevant factors, most especially Dassey's age, intellectual deficits, and the absence of a supportive adult."
According to the judge's ruling, Dassey will be freed in 90 days unless prosecutors make the decision to retry him.
Last month, Netflix announced that Making a Murderer filmmakers Moira Demos and Laura Ricciardi were at work on a second season, focused on Dassey and Avery's post-conviction defense efforts. 
For now, Avery remains behind bars, serving out his life sentence.
[h/t The Hollywood Reporter]