This Laptop is Powered Entirely by Your Smartphone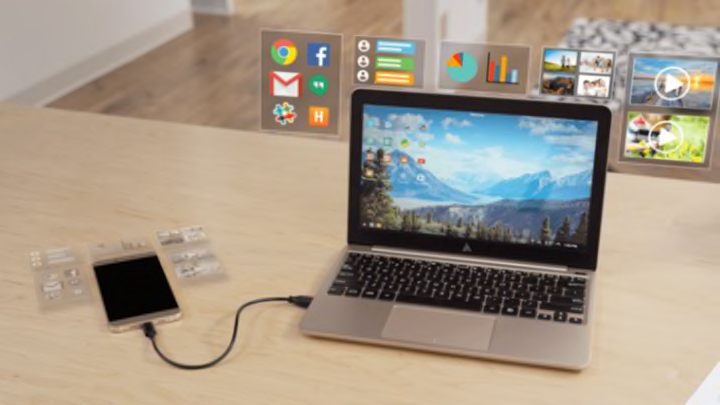 Andromium / Andromium
The current wave of smartphones contains some powerful portable computers, but there are some disadvantages to having so much processing power in such a small package. Word processing, web browsing, and spreadsheet work can be difficult to navigate on a tiny screen; keyboards are sized for elf—not human—fingers. It can sometimes seem like a waste of functionality.
Andromium Inc. thinks it has an answer. Their Superbook, which is currently racking up considerable financial support on Kickstarter, is a laptop chassis with no processing guts that is powered completely by your Android phone. Plug it in and the Superbook instantly replicates a laptop experience with an 11.6-inch HD screen, a keyboard, trackpad, and the ability to run any app that's currently on your device. The Superbook will even charge your phone while funneling its software to the larger screen.
As part of the product's launch, Andromium is also participating in the Nelson Mandela Long Walk to Freedom Education Project; backers can choose to donate a Superbook to the cause, which will be sent to underprivileged communities in Africa.
The Superbook's entry-level tier on Kickstarter is just $99. The campaign has raised over $2 million—well above its $50,000 goal—and plans to ship the device in February 2017.
[h/t Fortune]