State Fair-Themed Restaurant to Open in Texas Walmart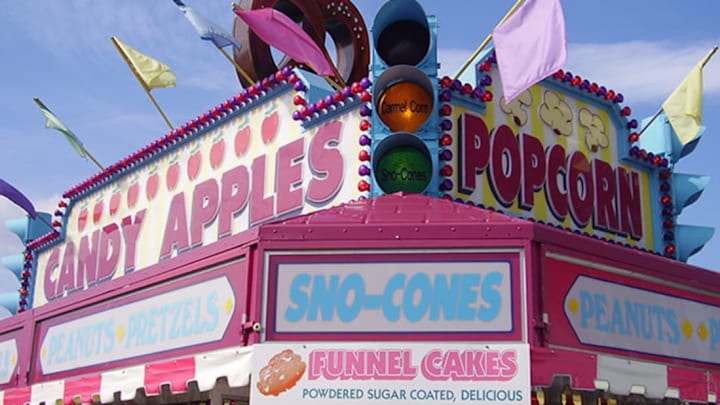 iStock / iStock
Love the State Fair of Texas's greasy snacks, but hate the long lines? Soon, The Dallas Morning News reports, adventurous foodies can skip the seasonal crowds and enjoy the attraction's grub year-round. Veteran fair vendor Isaac Rousso is launching a State Fair-themed restaurant inside a Walmart in Plano, Texas.
Rousso—who's won awards for artery-clogging recipes like bacon margaritas and cookie fries—is opening his quirky, retro-themed eatery on September 20. Fittingly, it's called State Fair Treats. Patrons can order items like corn dogs, deep-fried hash browns stuffed with bacon and cheddar cheese, funnel cake fries, and more.
Want to visit State Fair Treats, but don't live in the Dallas suburbs? Rest assured: Rousso plans to expand his greasy empire and open up to 15 regional fair-themed restaurants by the end of 2017. Eventually, he hopes to place them in Walmart stores across the nation.
[h/t Eater]
Know of something you think we should cover? Email us at tips@mentalfloss.com.