Patagonia Debuts a Beer Designed to Fight Climate Change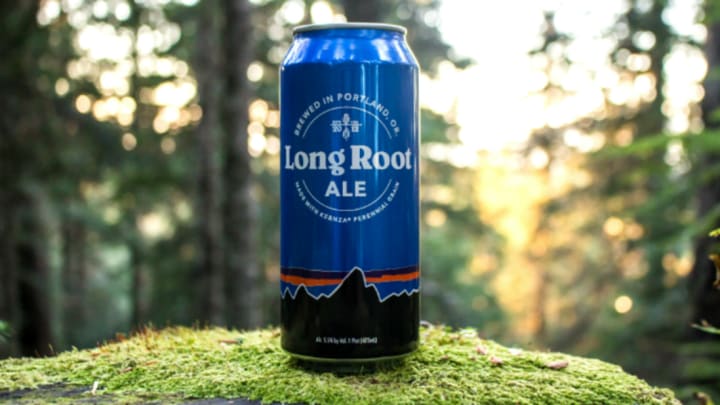 Chad Brigman / Chad Brigman
You can feel pretty good about drinking a new variety of beer from Patagonia. It's designed to fight climate change with more sustainable ingredients than the average brew, Esquire reports.
Patagonia Provisions, the food offshoot of the California-based outdoor apparel company, teamed up with Portland's Hopworks Urban Brewery to make Long Root Ale, a northwest-style beer that raises the standards for what it means to be a sustainable beer.
The organic pale ale is made with Kernza, a perennial variety of wheat engineered to be better for the environment than current staple crops. Its deep roots can survive winter temperatures and help prevent soil erosion. It's been bred with an eye toward disease resistance to reduce pesticide needs and doesn't need as much water as traditional wheat. This is the first time the grain has been used commercially.
Long Root Ale is also made with organic barley, yeast, and hops from the Pacific Northwest, and reportedly tastes slightly spicy with grapefruit aromas and a dry finish. The beer can be found at Whole Foods as well as other stores on the West Coast.
[h/t Esquire]
Know of something you think we should cover? Email us at tips@mentalfloss.com.