11 Brilliant Gifts for the Teacher in Your Life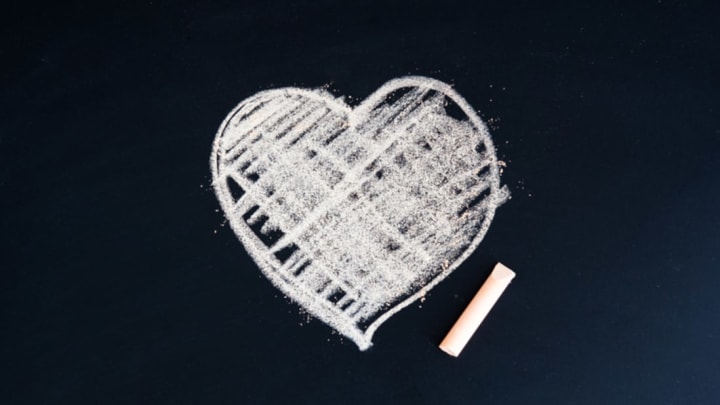 iStock / iStock
This article contains affiliate links to products selected by our editors. Mental Floss may receive a commission for purchases made through these links.
Few people play such an important role in young lives (and parents' lives) as teachers. Whether they lead kindergarten or university classes, educators work tirelessly to serve their pupils—and don't always get rewarded as well as they should. Give back this holiday season with gifts that are (mostly) classroom ready.
Mental Floss has affiliate relationships with certain retailers and may receive a small percentage of any sale. But we only get commission on items you buy and don't return, so we're only happy if you're happy. Thanks for helping us pay the bills!
1. A Thank You Note; Free
iStock
Sometimes the best things in life don't cost anything at all. Let your favorite teacher know how much they're appreciated with a hand-written note. Chances are, they don't hear it enough.
This sweet and salty gift box includes four different flavors of caramel corn, like Kentucky Bourbon Black Pepper and Honey Graham. Each flavor is designed to accompany the bottle of wine included—a 2016 Dime Red Blend from Sonoma, California. Give it to one teacher who really needs a break, or split up the flavors and hand them out to several teachers.
Find It at Winc for $50.
This cotton tote bag lets the wearer proclaim their love of reading and nostalgia for analog catalog systems. It has a useful little pocket inside to keep keys or a cell phone accessible and it's perfect for carrying home heavy textbooks or lesson-plan binders.
Find It at Uncommon Goods for $20.
Taking down notes and making to-do lists can be a personal activity, and these notebooks reflect that. For an extra $5, they can be personalized with any text (up to 12 characters), giving you the opportunity to emboss them with a brief thank you note or the recipient's name.
Find It at Moleskine for $20 and up.
Amazon
Available in dark, milk, and white chocolate flavors, these hot chocolate sticks are a great no-fuss treat for busy teachers. All they have to do is swirl one around in hot milk for one or two minutes to make delicious hot chocolate. The six-pack gift box has two of each flavor and comes wrapped in a brown bow.
Find It at Amazon for $14 and at these other retailers:
This porcupine-shaped pencil holder is both utilitarian and whimsical, letting your favorite educator show some desktop flair. It's made from glazed clay and stands about 4 inches tall, with room to hold more than a dozen pencils.
Find It at Uncommon Goods for $19 and at these other retailers:
Some teachers need classroom supplies more than they need trinkets and holiday sweets. Amazon's classroom supply pack bundles together basics like pencils, art paper, notebooks, facial tissue, hand sanitizer, and glue sticks. Even if your favorite educator doesn't need a new pair of scissors for their classroom, one of their deserving students might.
Find It at Amazon for $40.
Amazon
Bring some inspiration to the classroom by gifting your teacher this 2019 calendar. Each day of the year features a different quote from one of the world's foremost leaders and thinkers, from Mahatma Gandhi to Thomas Jefferson to Queen Victoria. They'll hopefully learn something new, and their students will, too.
Find It at Amazon for $7.
Rifle Paper Co
A brand new planner is a great way to get a fresh start. Help your teacher gear up for 2019 with this beautifully crafted planner, which features a floral pattern on the cover and gold-colored accents throughout. It's filled with inspirational quotes, a pocket in the back, and perhaps most excitingly, three sheets of stickers.
Find It at Rifle Paper and Co. for $34 and at these other retailers:
Tim Boyle/Getty Images
If you really want to help out a classroom, give some cash to a local project on DonorsChoose.org, a site that allows schools and educators to crowdfund classroom projects. Help purchase computers or printers for the classroom, sound systems for dance classes, standard classroom materials, and more.
Find It at DonorsChoose.org.
If you don't know exactly what kind of supplies a classroom needs, leave it up to the teacher in question by giving an Amazon gift card. Whether they're looking to fund an art project or just buy basic supplies for kids, they'll be able to put the money to good use.
Find It at Amazon.