Experience Voyager's Golden Record in 360 Video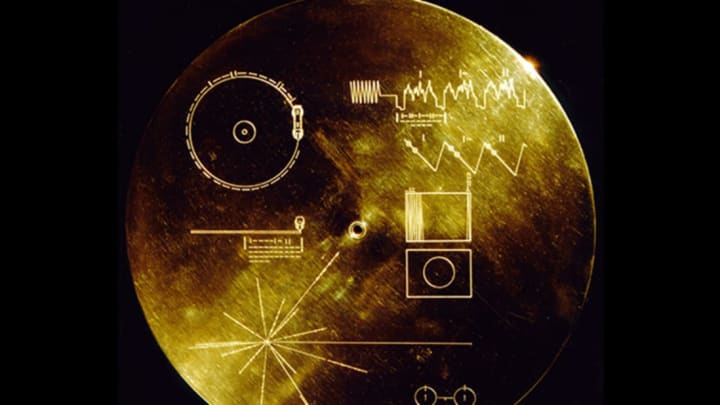 NASA/JPL via Wikimedia Commons / NASA/JPL via Wikimedia Commons
Science Friday made an immersive 360 Video to explore the Golden Records on the Voyager probes. While I've been hearing and reading about these records for decades, I found this immersive viewing experience a truly useful way to understand the data encoded on the disc. How exactly does that hydrogen-atom-speed thing work? How are images encoded as sounds? This video shows us.
If you have a VR headset, put it on. If you don't, fire up Chrome, play this video, and click or tap around in the video to navigate. There are various points of interest throughout (and the whole presentation is only 3:35 long), so you might end up taking two trips through it in case you miss something.
Let's hear it for using spatial video technology ("360 Video") to explain spatial concepts! Enjoy:
Golden Record image courtesy of NASA/JPL, public domain.