Miami Is Opening America's First Burger Museum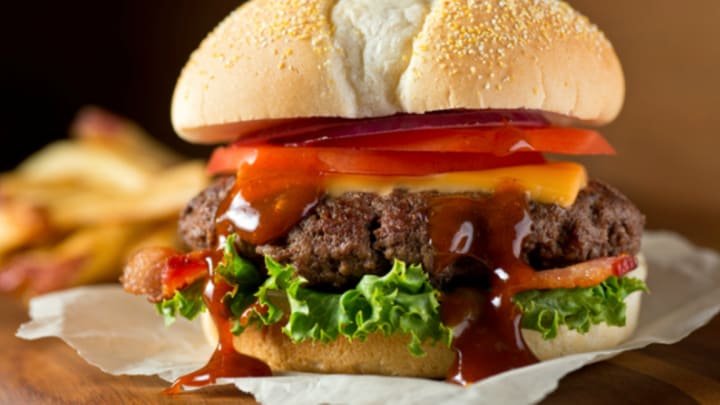 iStock / iStock
Miami is about to become a major destination for burger obsessives. A popular burger blogger is opening up a museum devoted to the meaty sandwich, which he heralds as America's first such institution.
The Burger Museum by Burger Beast—created and curated by local burger expert Sef Gonzalez, a.k.a. the Burger Beast—is opening on Friday, December 2, and will celebrate the history of burgers, served with a hefty dose of nostalgia on the side. At current count, it contains 2000 historical artifacts and ephemera from burger and comfort food restaurants across the country, all collected by Gonzalez over the past seven years. The museum's theater will be showing Hamburger America, a documentary that highlights eight burgers from around the U.S. and their creators.
Courtesy the Burger Museum by Burger Beast
Sadly, while you can buy old-school sodas and candy in the museum shop, you'll have to go elsewhere for the juicy burger you're sure to be craving at the end of your visit. The 1500-square-foot museum will be located near the Miami International Airport, at the Magic City Casino, so you can pop by immediately upon hitting town. It will be open afternoons Thursday to Sunday.