Environmental Groups Use Dogs to Sniff Out Poop-y Pollution in New Jersey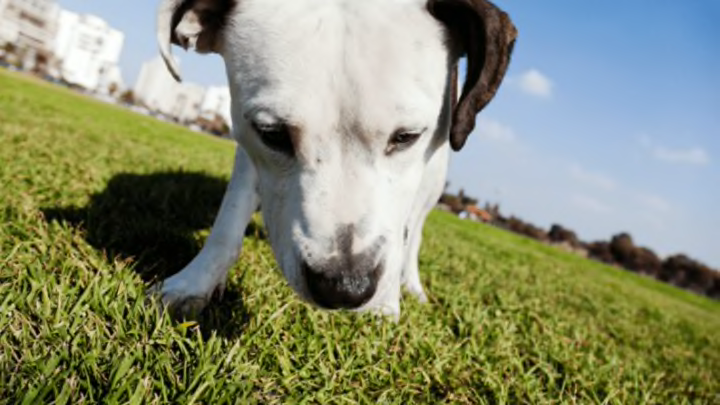 iStock / iStock
Dog owners may lament that their furry friends are great at sniffing out poop on walks or in litter boxes, but for one city, poo-locating canine experts are a boon for cleaning up pollution. A team of trained dogs in Fair Haven, New Jersey is helping find where human waste is polluting local waterways, the Associated Press reports.
The doggies were able to map out problem areas for the city in just a few days, according to Fair Haven mayor Ben Lucarelli's comments to the AP. The canines came from the Environmental Canine Services, a Maine-based company that provides fecal-finding dogs to towns across the country. They have recently been deployed to several Jersey towns, including Red Bank and Middletown, to help improve water quality.
The dogs are trained to specifically hunt down errant human waste while ignoring animal feces, helping locate broken sewer pipes or where waste has leaked or washed into the environment by the rain. By locating problem areas for leaky pipes or septic tanks, the dogs can help the city pinpoint where to direct its repair funds and clean up its water sources.
[h/t AP]