English Pub Owner Bans Ugly Christmas Sweaters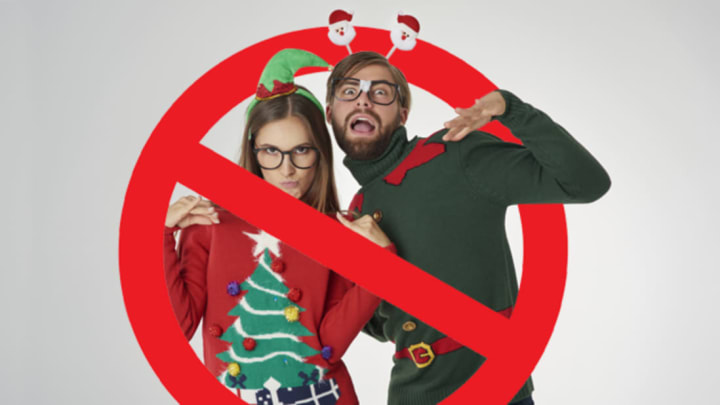 iStock / iStock
The holiday season is a time for gift giving, eggnog, and, of course, ugly sweaters. While some people might find the purposively tacky sweaters charming, others, like English pub owner Alan Murphy, don't want to be anywhere near them. Refinery29 reports that all three of Murphy's establishments in the town Kingston upon Hull have completely banned "fancy dress" this holiday season.
Despite this crackdown on holiday attire, which kicks in after 8 p.m. each night, Murphy says he's no Scrooge. Instead, he simply wants to preserve the atmosphere of his bars.
"We have spent a fortune making this place nice and we feel we need this dress code, much in the same way some upmarket restaurants won't allow sportswear," he told the Hull Daily Mail. "We don't want to attract stag dos and large office parties in a place which only has room for 70 people. We don't want 15 lads all dressed in Christmas jumpers making a beeline for the bar and making life difficult for others."
[h/t Refinery29]