Artist Creates Monochromatic 'Abandoned' Mansions With LEGOs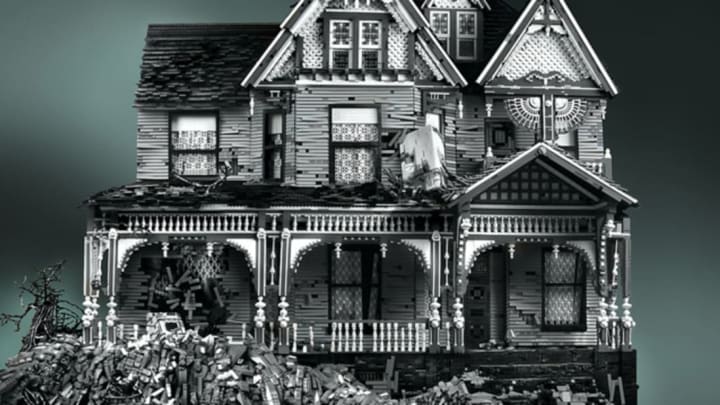 Mike Doyle / Mike Doyle
LEGO bricks aren't just fun and games—they're also the building blocks for some incredible works of art. (The company itself even has 13 LEGO Certified Professionals that treat LEGO-building as a full-time job.) LEGO wizard Mike Doyle created a series of plastic brick houses that look like they've fallen into serious decay. The 'abandoned' residences are made with monochromatic bricks, making the creations resemble homes that could be featured in an Alfred Hitchcock film. 
Doyle has three crumbling houses in his Abandoned Houses series so far: 'Victorian on Mud Heap,' 'Victorian With Tree,' and 'Two Story With Basement.' Each creation has a similar old-timey, Halloween feel to it. Impressively, all the houses are made purely with LEGO, void of any foreign objects, paint, or glue. Our favorite of the bunch, Victorian With Tree, uses 50,000 to 60,000 pieces, and took about 450 hours to build. You can check Doyle's website for details on how each structure was built. 
For more of Doyle's amazing creations, check out his book Beautiful LEGO.
[h/t The Awesomer]