Open Your Front Door With a Key Shaped Like He-Man's Sword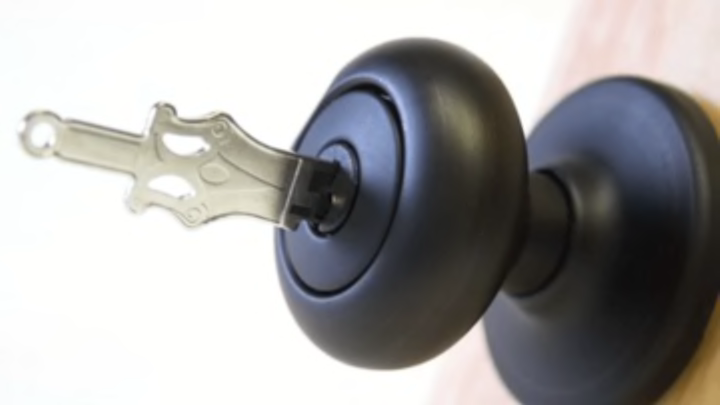 The Key Armory / The Key Armory
Let's face it: Unlocking doors can be really boring. The repetition, the lack of surprises on the other side, using the wrong key. Wouldn't it be nice if you could restore a sense of excitement to gaining entry into your home?
Thanks to the folks at The Key Armory, now you can. The company recently concluded a Kickstarter campaign that promises backers uncut keys shaped like sword designs pulled from pop culture, and is now accepting pre-orders. In addition to He-Man's preferred Skeletor cutter, you can also choose from weaponry inspired by Final Fantasy 7, Voltron, and Xenoblade Chronicles.
The new crop of keys joins the original 10 designs that The Key Armory successfully launched in an earlier Kickstarter campaign—including one from Thundercats—that are available for purchase on their site. Backers and customers will be able to take the $12 uncut keys to a locksmith and have them fitted for their individual locks. Depending on votes from backers, the company may eventually add keys inspired by Conan, Game of Thrones, and others.
[h/t Gizmodo]