Dubai May Soon Be Home to the World's First 'Rotating Skyscraper'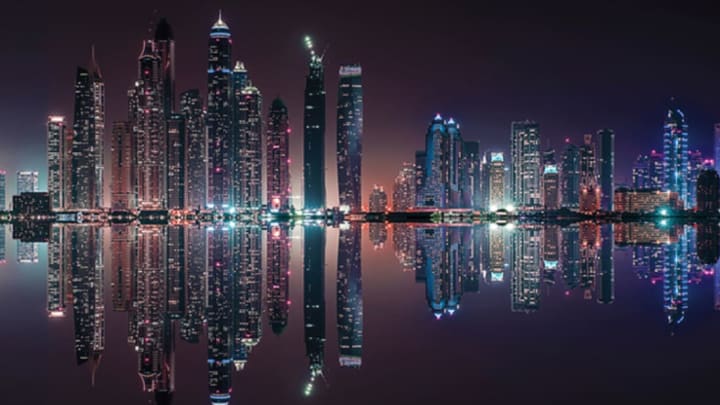 iStock / iStock
Residents of a new skyscraper in Dubai will be able to fall asleep in front of one view and wake up facing another. That's because, when completed, the structure will be the first to include rotating floors capable of moving independently from one another.
According to Travel + Leisure, David Fischer of the Dynamic Group is the architect with the ambitious vision to build the world's first rotating skyscraper. Each unit is to be built separately, which would also make the building the first prefabricated skyscraper on Earth. Once constructed, the apartments will be attached to a central, stationary hub with wind turbines between each floor that generate electricity. Using voice commands, residents will be able to tell the unit to start, stop, adjust its rotation speed, and move to follow the sun or shade. The price of each living space is estimated to come out to $30 million.
The project has been met with numerous setbacks since it was proposed in 2008, but Fischer recently shared that it's back on with completion set for 2020. The rotating skyscraper would join Dubai's lineup of remarkable architecture, which includes the first 3D-printed office building and the world's tallest skyscraper.
[h/t Travel + Leisure]