Hasbro's New 40th Anniversary Star Wars Toys Are Going Old-School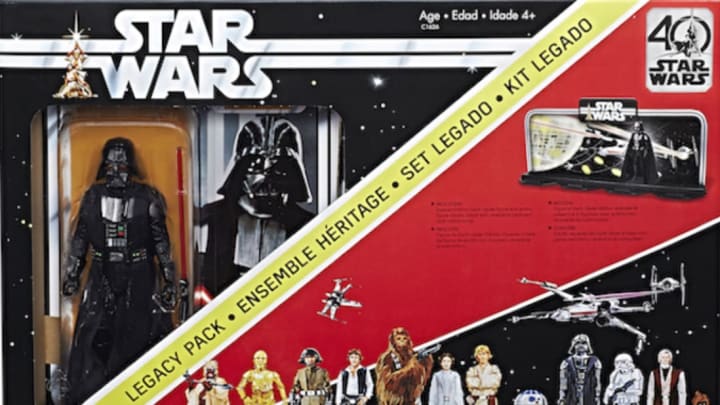 Hasbro / Hasbro
With the 40th anniversary of Star Wars just a few months away, you can expect a merchandising push to go along with it. A big one. Hasbro is getting in on the action with the release of a line of 6-inch retro toys that are modeled after the original line of Kenner action figures from 1978.
These Black Series toys include the likes of Luke Skywalker (as both a farm boy and an X-Wing pilot), Darth Vader, Han Solo, Princess Leia, and pretty much everyone else from A New Hope (even the Tusken Raiders, a.k.a. the Sand People, are getting a plastic counterpart). The packaging is also going retro with a design that calls back to the original Kenner boxes from the franchise's first action figure line.
For those who really know their Star Wars action figure lore, Hasbro is even going so far as to recreate the infamous Early Bird Certificate toy box from 1977 as part of what's called the Legacy Set. Each individual action figure will retail for $19.99, while the Legacy Set, which includes Darth Vader and background diorama, will go for $39.99.
Hasbro's 40th anniversary Star Wars figures will be in stores this spring.
All images courtesy of Hasbro.