The Grizzly Bear Rug Aesthetic Also Makes For Adorable Trivets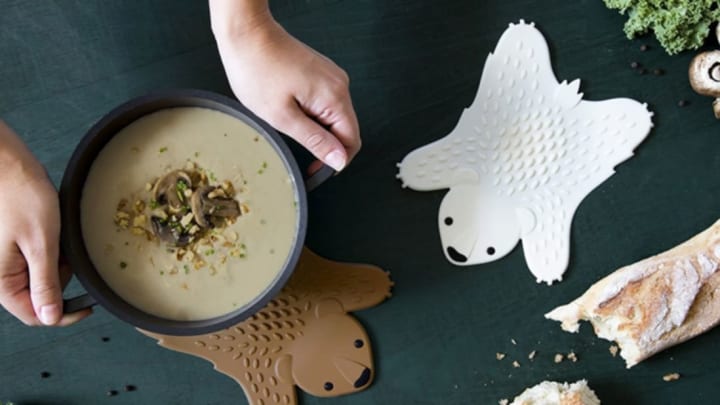 Amazon / Amazon
This article contains affiliate links to products selected by our editors. Mental Floss may receive a commission for purchases made through these links.
Trivets—the accessories that keep hot pots and pans from branding your tabletop—probably aren't a shopping item you get excited about, but that's about to change. Created by OTOTO (the same folks behind the Loch Ness Monster tea infuser and the witch steam releaser), this new trivet looks just like a bear rug. Grizzly is a silicone trivet that protects your countertops, and adds some seriously adorable class to your kitchen—all without any animal cruelty. 
Get your own bit of rustic charm on Amazon or Animi Causa.