New Emojis to Include Vampires, Pie, and a Person in a Headscarf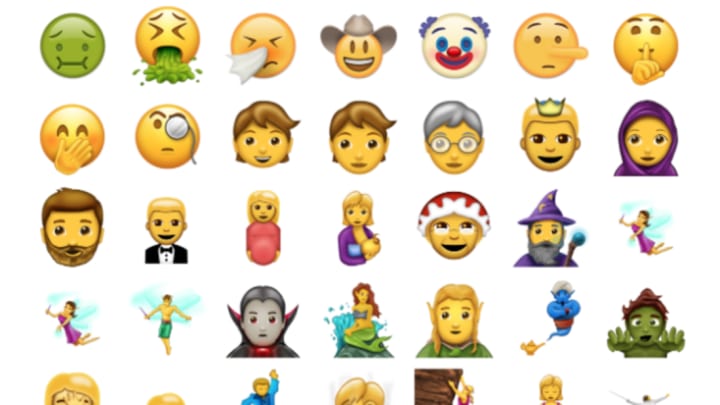 © 2017 Emojipedia / © 2017 Emojipedia
Good news, everyone: The pie emoji is finally on its way. The Unicode Consortium will soon update its pictograph menus to Emoji 5.0, which includes a suite of highly specific (and long-awaited) new emoji.
New facial expressions will include an angry swearing face, a vomiting face, and, of course, a face wearing a little monocle. There's a person in a sauna, a person in a headscarf, and, mysteriously, a curling stone.
Some of the offerings seem designed for emoji-only, rebus-style storytelling. The new release includes two fairies, a genie, a wizard, vampires, and two elves. More prosaic additions include a glass of water, a brain, and a person breastfeeding. You can see the full menu here.
Emoji 5.0 is scheduled for release in June 2017, so hang tight, the elves will be here soon.
[h/t select/all]