15 Smart Gifts for Administrative Professionals' Day
Without the tireless work of administrative professionals, offices would surely fall apart. This holiday, formerly known as Secretaries' Day, is all about showing thanks for their great contributions. It falls on Wednesday of the last full week of April—April 24 this year—so there's still time to pick out a thoughtful gift for the people in your office who make life easier for everyone.
Steeping loose tea is a lot more fun when you can create a cryptid sighting right in your mug. This dishwasher-safe, silicone tea infuser looks just like a baby Loch Ness monster that stores tea leaves in its belly.
Find it: Amazon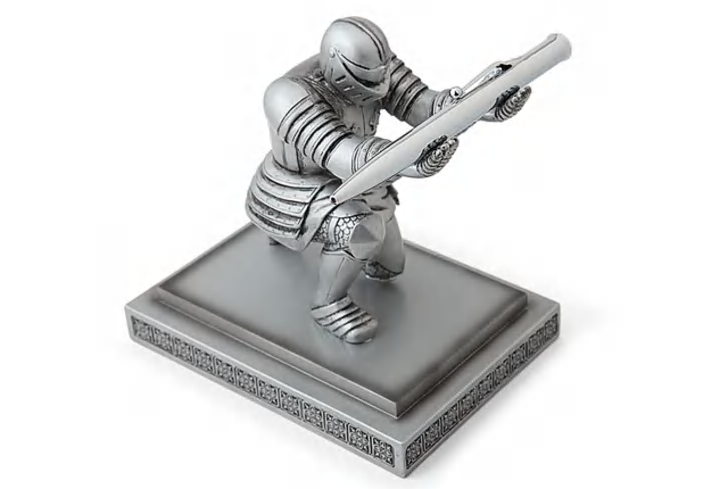 With this regal display, a good pen will always be close at hand. The resin knight statuette comes with its own refillable black ink pen and works as a nice reminder that the pen is mightier than the sword.
Find it: Walmart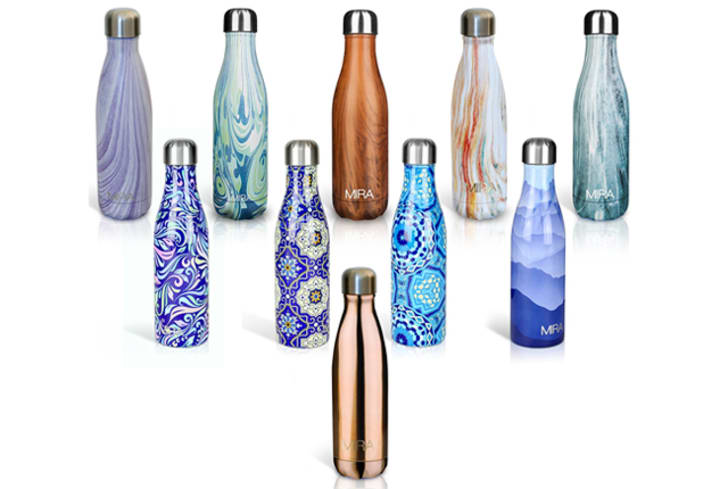 Give the gift of hydration: These 17-ounce bottles are perfect for carrying water, coffee, or tea. The insulation will keep drinks cold for 24 hours or hot for 12 hours, and its leak-proof top makes it a mess-free travel companion.
Find it: Amazon
Morning showers can be a lot more energized with bars of soap charged with caffeine. The peppermint-scented soap is infused with caffeine, which can be absorbed through the skin (at roughly 200 milligrams per washing) to give a little pre-latte jolt before work.
Find it: ThinkGeek
Downtime at the office can now mean a visit from a friendly unicorn. The five piece set comes with four hoofed feet and a unicorn head that fit neatly over most fingers.
Find it: Amazon
It's just like the computer game, but in real life! This deck of cards from Areaware uses the original artwork of Susan Kare from the Windows 3.0 Solitaire game. Kare even designed joker cards just for the physical set of cards.
Find it: Amazon
Note taking is about to go old school with these cute, retro-styled pens. The set of five click-top pens come in satisfying muted colors that would dazzle any '60s corporate employee.
Find it: Amazon
8. Poloroid 7-Inch Digital Photo Frame; $36
This digital picture frame allows the user to upload photo files from a memory card or flash drive and turn them into automated slideshow, allowing them to fit more pictures of their loved ones and pets on their desk at work without actually impeding their, you know, space for work.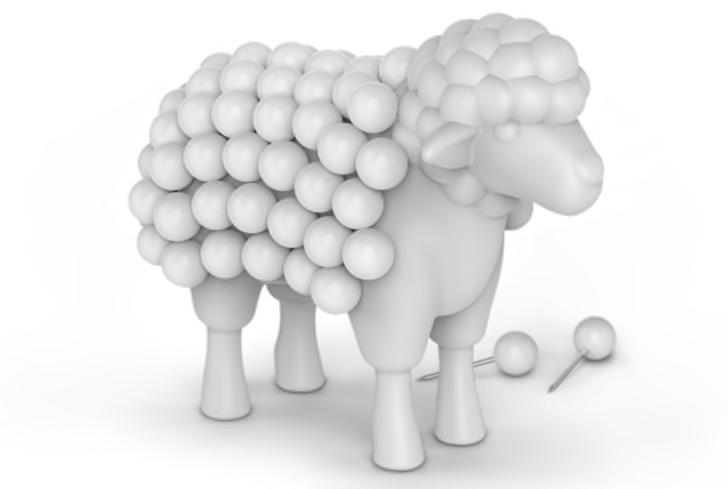 At first glance, this is just a sheep with a lovely wool coat. In reality, this sheep is covered in white push pins that can be easily removed and replaced. The clever pin holder is great for any animal lover with a constant need for thumbtacks.
Find it: Amazon
Here's another helpful animal office product: A cat that dispenses sticky notes. The whiskered feline comes with one pack of Post-Its and can be refilled with any 3-by-3-inch notepads.
Find it: Amazon
This charming little note dispenser spits out encouraging words and advice. Geared toward self-care, each note suggests one thing the reader can do to slow down and enjoy each day.
Find it: Urban Outfitters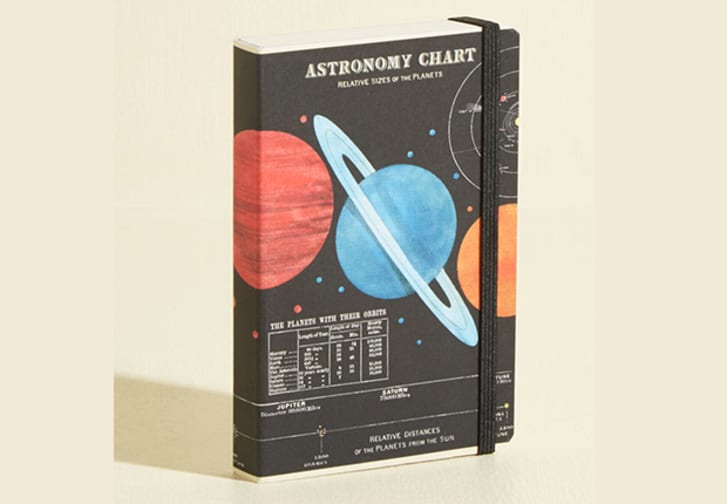 Jot down notes that are out of this world! This astrological notebook has a nice matte cover and an elastic band to keep it shut. The notebook comes with 256 lined pages for plenty of thoughts on the cosmos, extraterrestrials, or conference call numbers.
Find it: ModCloth
Note: This notebook is currently out of stock, but this pocket notebook from Paper Source is a good (and cheap!) replacement.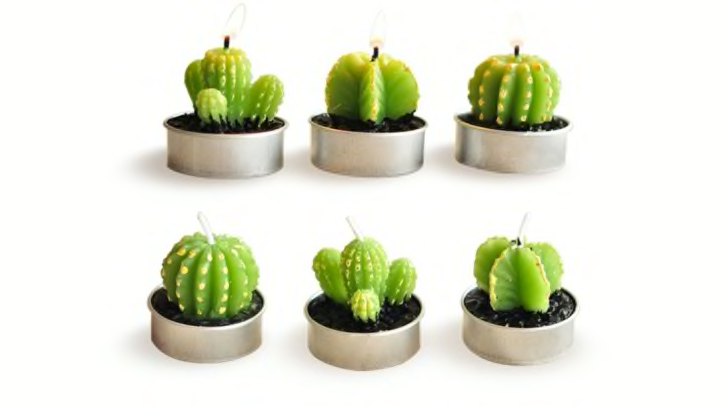 For the coworker who just can't seem to keep a desktop plant alive, these cactus-shaped candles are almost too cute to light. Each box comes with six candles in three different styles.
Find it: Amazon
Pouring hot liquid into this mug is a lot like turning on an arcade game. As the mug heats up, a Pac-Man game emerges—cherries, ghost, and all.
Find it: Walmart, Amazon, or one of the retailers below:
This helpful chart recommends 100 different classic books, dating back to 1605. Each book is illustrated and coated with a gold foil design, which proud readers can scratch off to keep track of—or show off—how many tomes they've tackled.
Find it: Pop Chart Lab
Mental Floss has affiliate relationships with certain retailers and may receive a small percentage of any sale. But we choose all products independently and only get commission on items you buy and don't return, so we're only happy if you're happy. Thanks for helping us pay the bills!
A version of this article first ran in 2017. It has been updated to reflect current availability.