Plush Piranha Plant Puppet Is Perfect for Super Mario Reenactments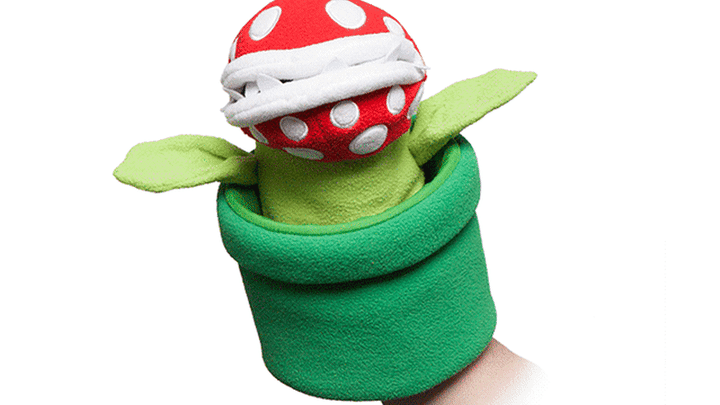 ThinkGeek / ThinkGeek
This article contains affiliate links to products selected by our editors. Mental Floss may receive a commission for purchases made through these links.
Gamers have had to deal with the deadly Piranha Plants in pretty much every Mario game since the original Super Mario Bros. hit Nintendo in 1985. (The toothed flora even found a way onto the racetracks in several Mario Kart games.) It may be annoying to get gobbled up by one of these villains, but over the years, players have developed a soft spot for the carnivorous plants. Now the invasive species can root its way into your next puppet show production as this ThinkGeek exclusive toy turns your hand into a moving, biting Piranha Plant.
When fully extended, this plush hand puppet is 14 inches tall (it can extend a full 2 inches out of its pipe). Otherwise, the sneaky plant can hide inside and wait for any tasty plumbers to come along. The Piranha Plant puppet makes an excellent house plant, as it never needs watering and lets you unleash your inner bad guy. You can grab your own on ThinkGeek for $20.