The Creators of 'Stranger Things' Are Going to Re-Edit a Season 2 Episode to Fix a Major Mistake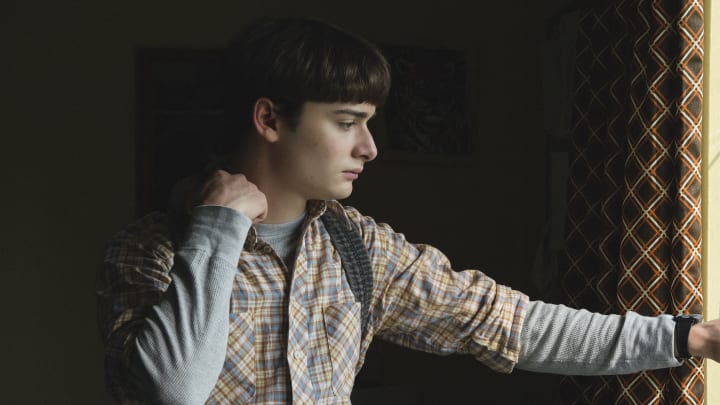 Noah Schnapp as Will Byers in 'Stranger Things.' / Atsushi Nishijima/Netflix © 2022
When Stranger Things fans watched "Chapter Two: Vecna's Curse," the second episode of season 4, eagle-eyed fans noticed a mistake that was kind of a big deal.
In the scene where Angela (Elodie Grace Orkin) and several other bullies are circling Eleven (Millie Bobby Brown) at the skating rink, one of them is videotaping the incident. The date that appears on the camera is March 22—a date that the Netflix series had already established as Will Byers's (Noah Schnapp) birthday back in season 2. However, no one seems to remember that it's his birthday, including his mom Joyce (Winona Ryder). Poor Will!
The creators of the show, Matt and Ross Duffer (a.k.a. the Duffer Brothers), admitted that they themselves had forgotten the importance of March 22, which is why no one made a reference to it in the episode. And that's just too sad a prospect for the brothers, who confirmed that they will be going back to make some edits to that original season 2 episode.
In an interview with Variety, Matt said they would "George Lucas" the season 2 episode where Joyce is trying to bring Will back from the hold the Mind Flayer had on him. They're going to change his birthday to May 22 because May "can fit in Winona's mouth."
Why, exactly, do they refer to going back and editing what's already been said onscreen as "George Lucas-ing" it? Because the Star Wars director has a habit of continuing to edit and otherwise tinker with his films years after they've been released, which is as frustrating to some fans as it is exciting to others.
The creative duo also revealed that this won't be the first time they've gone back to make small adjustments to the series. They told Variety that they've edited small visual aspects from past seasons of Stranger Things without telling the audience. However, the brothers say that fans who own DVD or Blu-ray copies of the series and are really paying attention might be able to spot the differences between how things look on those copies and what's playing on Netflix.