Ernest Hemingway's Guide to Life, In 15 Quotes
Though he made his living as a writer, Ernest Hemingway was just as famous for his lust for adventure. Whether he was running with the bulls in Pamplona, fishing for marlin in Bimini, throwing back rum cocktails in Havana, or hanging out with his six-toed cats in Key West, the Nobel and Pulitzer Prize-winning author never did anything halfway. And he used his adventures as fodder for the unparalleled collection of novels, short stories, and nonfiction books he left behind, The Sun Also Rises, A Farewell to Arms, Death in the Afternoon, For Whom the Bell Tolls, and The Old Man and the Sea among them.
ON THE IMPORTANCE OF LISTENING
"I like to listen. I have learned a great deal from listening carefully. Most people never listen."
ON TRUST
"The way to make people trust-worthy is to trust them."
ON TRAVEL
"Never [go] on trips with anyone you do not love."
ON THE RELATIONSHIP BETWEEN INTELLIGENCE AND HAPPINESS
"Happiness in intelligent people is the rarest thing I know."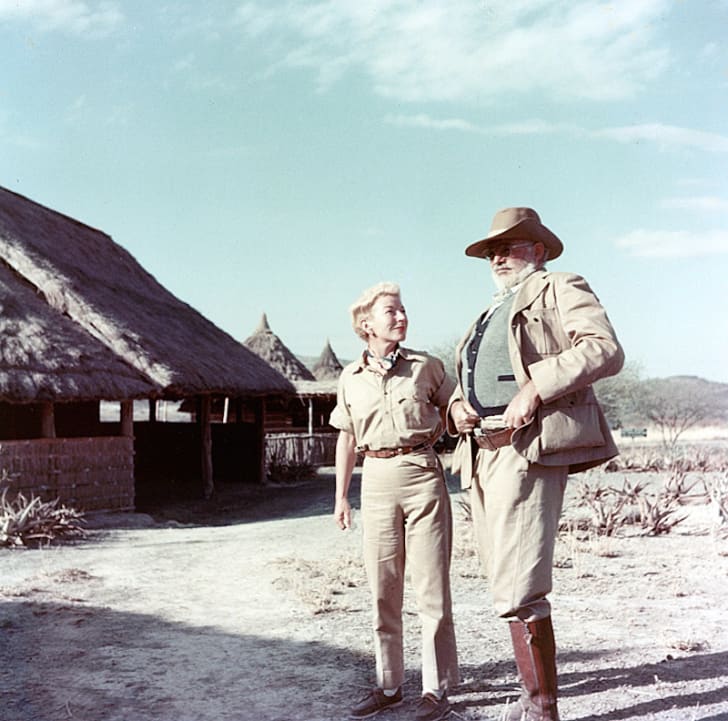 ON TRUTH
"There's no one thing that is true. They're all true."
ON SUFFERING FOR YOUR ART
"There is nothing to writing. All you do is sit down at a typewriter and bleed."
ON TAKING ACTION
"Never confuse movement with action."
ON GETTING WORDS OUT
"I wake up in the morning and my mind starts making sentences, and I have to get rid of them fast—talk them or write them down."
ON THE BENEFITS OF SLEEP
"I love sleep. My life has the tendency to fall apart when I'm awake, you know?"
ON THE TRUE NATURE OF WICKEDNESS
"All things truly wicked start from innocence."
ON WRITING WHAT YOU KNOW
"If a writer knows enough about what he is writing about, he may omit things that he knows. The dignity of movement of an iceberg is due to only one ninth of it being above water."
ON THE PAINFULNESS OF BEING FUNNY
"A man's got to take a lot of punishment to write a really funny book."
ON KEEPING PROMISES
"Always do sober what you said you'd do drunk. That will teach you to keep your mouth shut."
ON GOOD VS. EVIL
"About morals, I know only that what is moral is what you feel good after and what is immoral is what you feel bad after."
ON REACHING FOR THE UNATTAINABLE
"For a true writer, each book should be a new beginning where he tries again for something that is beyond attainment. He should always try for something that has never been done or that others have tried and failed. Then sometimes, with great luck, he will succeed."