Buckingham Palace Was Built With Jurassic Fossils, Scientists Find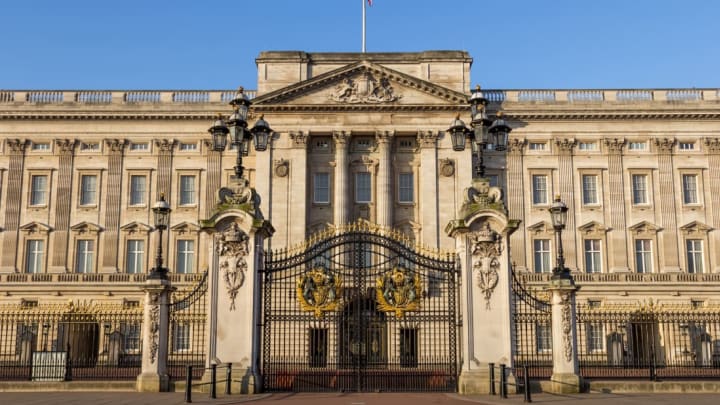 iStock / iStock
The UK's Buckingham Palace is a vestige from another era, and not just because it was built in the early 18th century. According to a new study, the limestone used to construct it is filled with the fossilized remains of microbes from the Jurassic period of 200 million years ago, as The Telegraph reports.
The palace is made of oolitic limestone, which consists of individual balls of carbonate sediment called ooids. The material is strong but lightweight, and is found worldwide. Jurassic oolite has been used to construct numerous famous buildings, from those in the British city of Bath to the Empire State Building and the Pentagon.
A new study from Australian National University published in Scientific Reports found that the spherical ooids in Buckingham Palace's walls are made up of layers and layers of mineralized microbes. Inspired by a mathematical model from the 1970s for predicting the growth of brain tumors, the researchers created a model that explains how ooids are created and predicts the factors that limit their ultimate size.
Australian National University
They found that the mineralization of the microbes forms the central core of the ooid, and the layers of sediment that gather around that core feed those microbes until the nutrients can no longer reach the core from the outermost layer.
This contrasts with previous research on how ooids form, which hypothesized that they are the result of sediment gathered from rolling on the ocean floor. It also reshapes how we think about the buildings made out of oolitic limestone from this period. Next time you look up at the Empire State Building or Buckingham Palace, thank the ancient microbes.
[h/t The Telegraph]