Researchers Pinpoint the Geographic Location of "The Middle of Nowhere"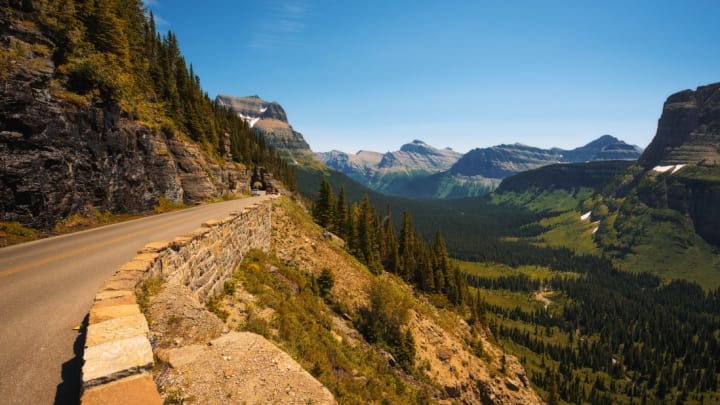 iStock / iStock
The place to go when you want to get away from it all, The Washington Post reports, is Glasgow, Montana. About 4.5 hours from the nearest city, it's about as close as you can get to "the middle of nowhere" in the contiguous U.S. while still being in a decently-sized town.
Glasgow's isolated status was determined in a study from Oxford University published in the journal Nature [PDF]. Scientists at the Malaria Atlas Project, a part of Oxford's Big Data Institute, wanted to use geography and demographic data to see which towns qualify as truly being in the middle of nowhere. For the study, a town was defined as having a population of at least 1000, and a metropolitan area as having 75,000 residents or more.
After crunching the numbers on the elevation levels, transportation options, and terrain types around America, they were able to say roughly how long it would take for someone to traverse any given square kilometer of land in the country. If you're one of the 3363 people living in Glasgow, which is nestled in northeastern Montana, it would take you between 4 and 5 hours to drive to the nearest metro area. That entire corner of the state lays claim to the title of Middle of Nowhere, U.S.A. Scobey, Montana, less than 100 miles from Glasgow, is the second most isolated small town in the country, and Wolf Point, less than 50 miles away, takes third place.
Go beyond the continental U.S. and you'll find plenty of places that aren't even accessible by car. Here are more isolated towns you have to travel to the middle of nowhere to reach.
[h/t The Washington Post]