How the Richmond Flying Squirrels Got Their Name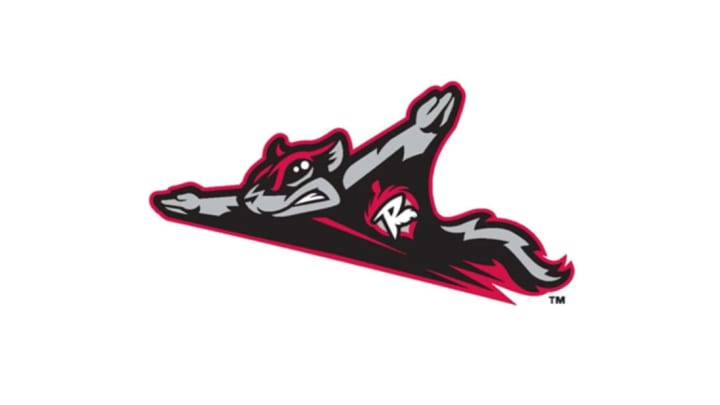 Minor League Baseball PR / Minor League Baseball PR
Through Opening Day, we'll be looking at the stories behind the greatest team names in Minor League Baseball.
Fans in Richmond, VA were only without baseball for one season following the 2008 departure of the Richmond Braves. America's pastime would return to River City for the 2010 season in the form of the Giants' Double-A affiliate.
The team had previously been known as the Connecticut Defenders but, as is often the case, the move served as a prime opportunity to update the name. In conjunction with The Richmond Times-Dispatch the team solicited suggestions from fans, receiving over 6,000 entries. The front office narrowed it down to five finalists: the Flatheads, the Flying Squirrels, the Hambones, the Rhinos and the Rock Hoppers. Meanwhile, CNBC.com held their own contest to determine a "wild card" entry and were flooded with over 9,000 options. Sports business reporter Darren Rovell chose Hush Puppies as the final finalist saying, "It's kid-friendly, has great mascot possibilities and I'm sure it will be a very popular concession item."
The field was soon slimmed back down to five, however. Complaints arose that "Hambones," which was intended as a reference to Virginia ham, is derogatory towards the African-American community. Historically, "hambone" was the name of a dance brought here by enslaved West Africans and later performed at minstrel shows.
From the final five, the front office was tasked with selecting the official new nickname. Displaying an admirable lack of self-seriousness, the team was unveiled as the Flying Squirrels on October 15, 2009. Brad Mead, the man responsible for the winning suggestion, won two season tickets to Flying Squirrels' games for life.
The name was a quick favorite: the team led the Eastern League in attendance in their debut season, and boasted the top-selling merchandise in all of Minor League Baseball.
See all our mascot stories.