Movie Fans Want to See Nicolas Cage Play Superman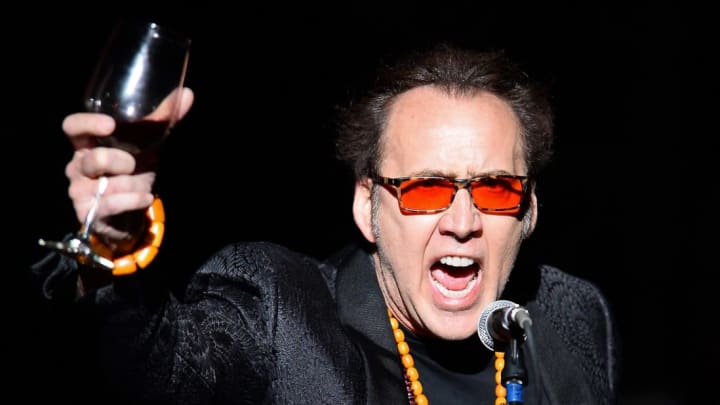 Ethan Miller, Getty Images / Ethan Miller, Getty Images
Over the course of his near-40-year acting career, Nicolas Cage has played many a memorable—and often unhinged—character, from face-swapping villain Castor Troy in Face/Off to Wild at Heart's Elvis-obsessed Saylor Ripley. But Cage—who won a Best Actor Oscar in 1996 for his unexpectedly subtle and heartbreaking performance in Leaving Las Vegas—may be just as famous for the one character he didn't play: Superman.
The actor formerly known as Nicolas Coppola has never made a secret of his admiration for the Man of Steel. After all, this is a man who named his son Kal-el, the superhero's Kryptonian birth name. He also forked over $150,000 for a near-mint copy of Action Comics No. 1, the 1938 comic featuring Superman's first appearance. (Though he did later sell it for more than $2.1 million, so we can write that one off as a smart investment.) In the mid-1990s, Cage came very close to portraying his real-life hero superhero in Superman Lives, a Tim Burton project that eventually fell apart. (Fortunately, some test footage lives on.)
While Cage did get finally get to voice Superman earlier this year in the animated Teen Titans GO! To the Movies, in the wake of the news that Henry Cavill may or may not be out as Warner Bros.'s newest Superman, Cage's legion of fans are coming out on social media to voice their support of seeing the quirky actor finally get the chance to put on the S-emblazoned suit he was destined to wear.
No word yet from Warner Bros. on whether the 54-year-old National Treasure star could be in contention for the role—if the role is even open.